Dwarf Berserker Brock Riders Regiment
Something different for today.
A friend will assist next Weekend to the first Official Regional Tournament of "Kings of War" in Madrid (Spain). As he run out of time to bring his army fully painted to the tournament i offered my help painting this beautiful Dwarf regiment, mounted in Brocks !! a very different subject to our usual work.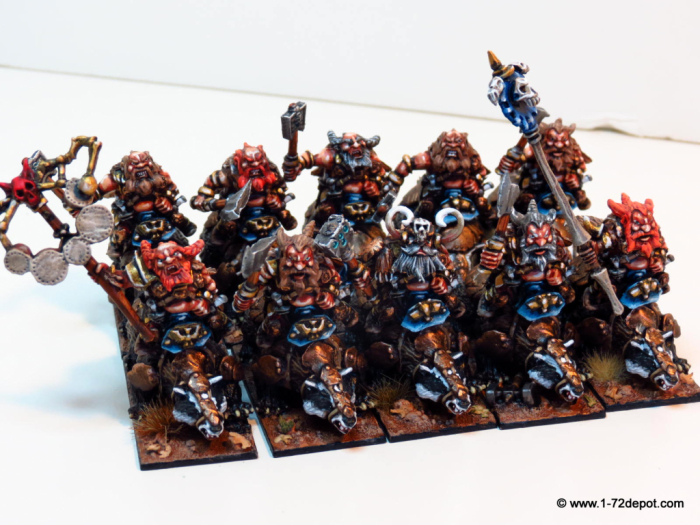 This figures are cast in a sort of soft plastic / resin, right arm is separated so you have different combinations. The three especial figures have the the right arm cast of metal. The musician, that sort of auto-drum, get a lot of metal in the right arm, so it's a very unstable figure even once based. If you works your own one try to put the arm as closets to the body as you can.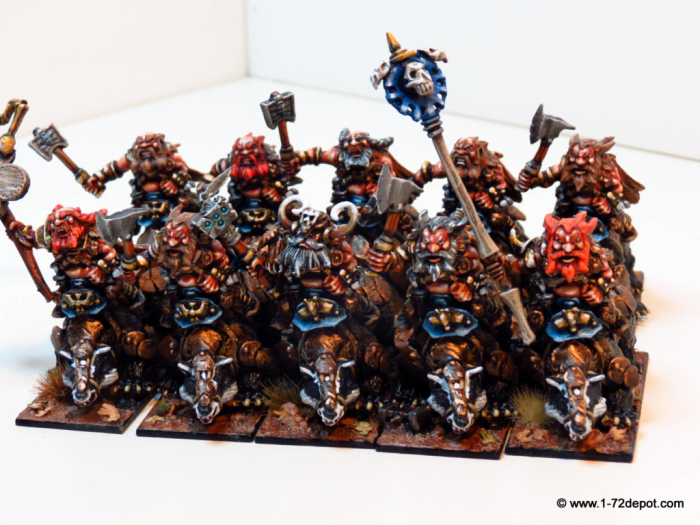 Another hard point in this figures are the capes, you must need to work with putty to fill the junction on shoulders, is a not very well engineered part. Also for our personal taste, fabric capes would allow a more colorist / striking paint work, but they are skins, probably also of Brock, although we avoid the same pattern used in Brock to don't homogenize to much colours used.
Also you have to take care about the cape angle, or it will avoid a correct position of the saddle over the brock, as cape block the correct position because hit the brock's back before the saddle is in the correct position.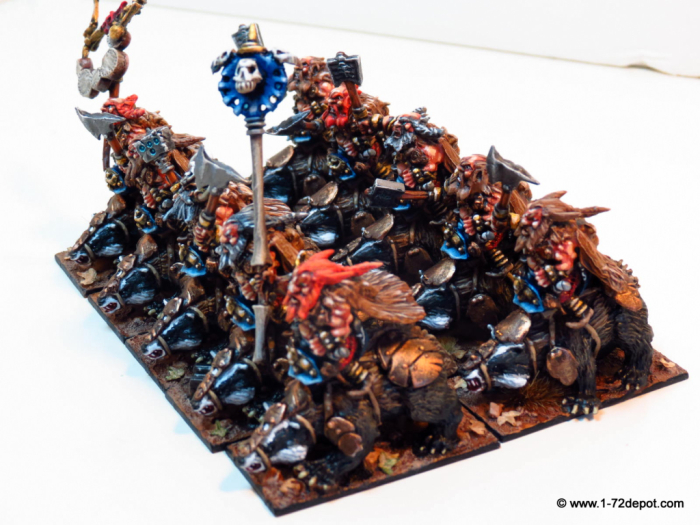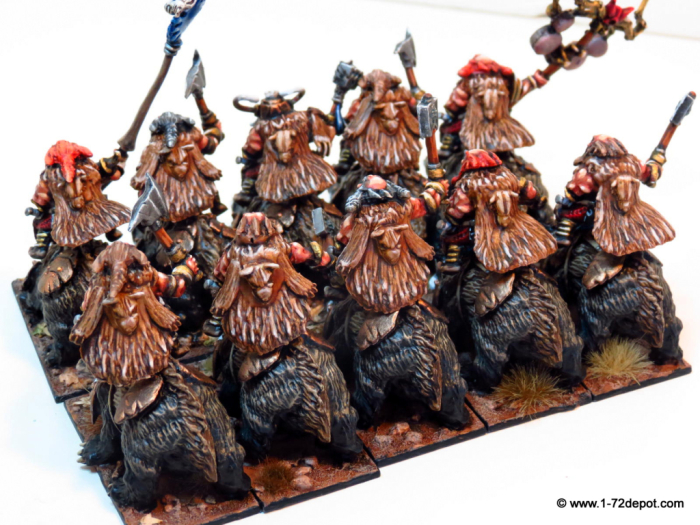 Heads, some Brocks armour plates, and Brock's heads for the capes are also separated parts. I prefer to don't use the Brock's heads in the capes, but they already came glued to me.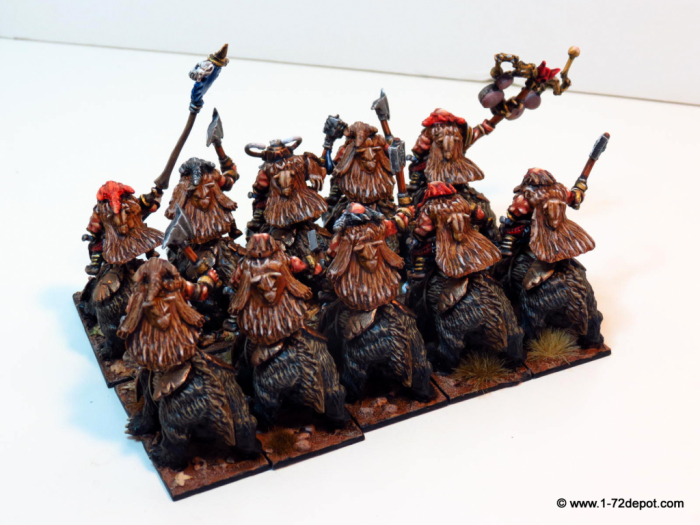 There are just a few parts were you can put colour, so i used blue, easy to highlight and very striking, to counteract so many metal and skins.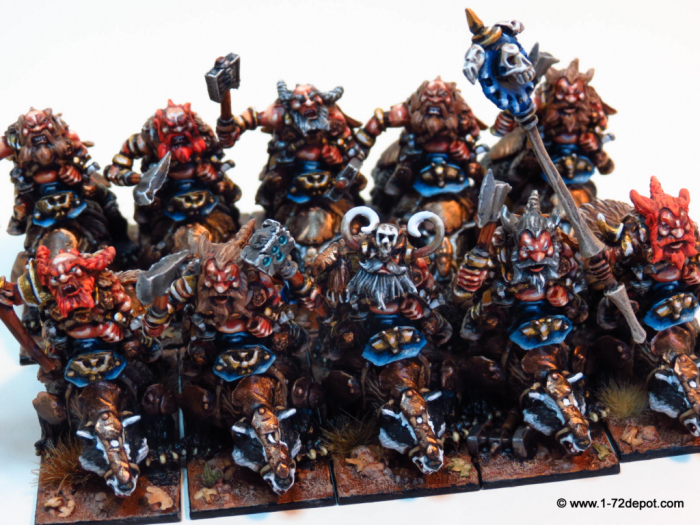 Brock can be painted in several patterns, just take a look at real ones and choose your right ones. They came in two valves and there are two different poses.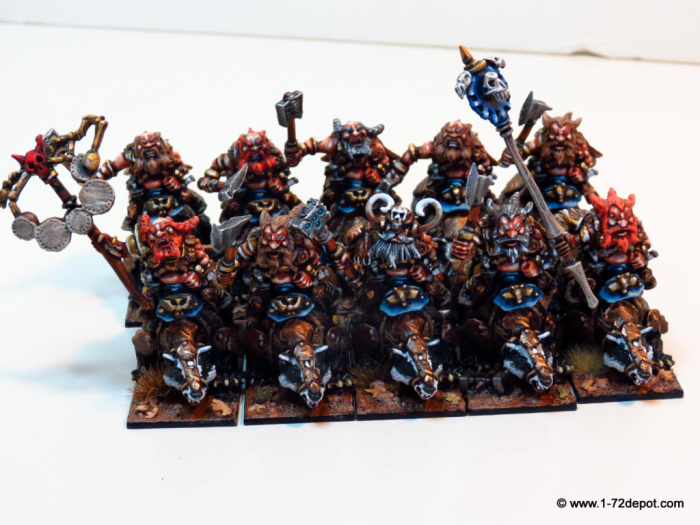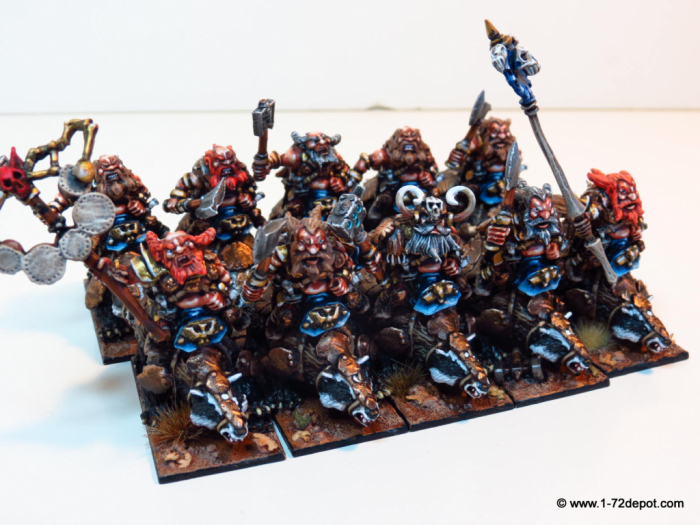 Overall detail in figures is very good, there are some small mould lines, and the soft material used not always easy to work with a knife in intricate parts, but they are very nice figures.
It have been a pleasure to work on something different for a while.