28mm Polish Winged Hussars.
The Assault Group & Warlord Games. Polish Renaissance Winged Hussars
Well, i have been working around these guys some days. Well… many days !!!!
Although both brands are quite compatible in terms of size, Warlord ones are sightly smaller, both are intended for different periods, and seems hard or very inaccurate put them together in a tabletop game.
From ancient to modern the guys from The Assault Group are the oldies, according to Osprey books very appropriated for around 1600. The assault group have 3 different blister for this subject (REN004,REN005,REN006), one of them is the command one, which includes a trumpeter and a drummer plus the officer. I also used a special blister (REN069), to have an special command and flag-bearer.
I replaced the original poles of The Assault Group, they are more accurate, as they are ticker, but they seems to be quite bendable, and that can be a problem to play with them. These men only have a pistol in one of the horse sides, and you haven't any weapon option, all the conversion that you can see in the pictures are done with spare parts form the Warlord guys.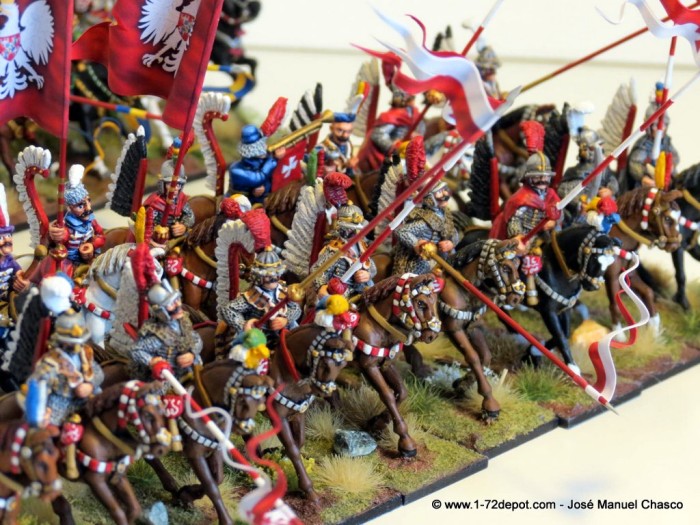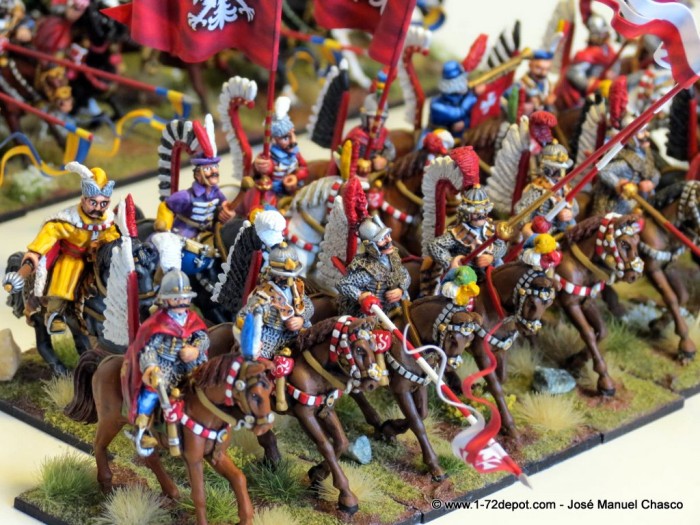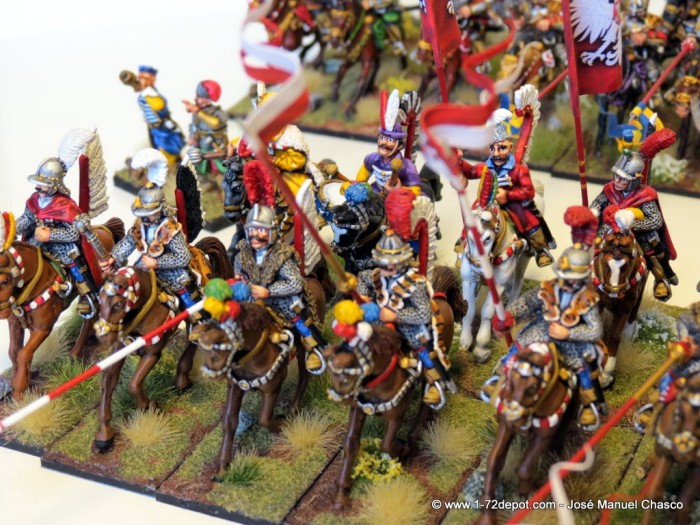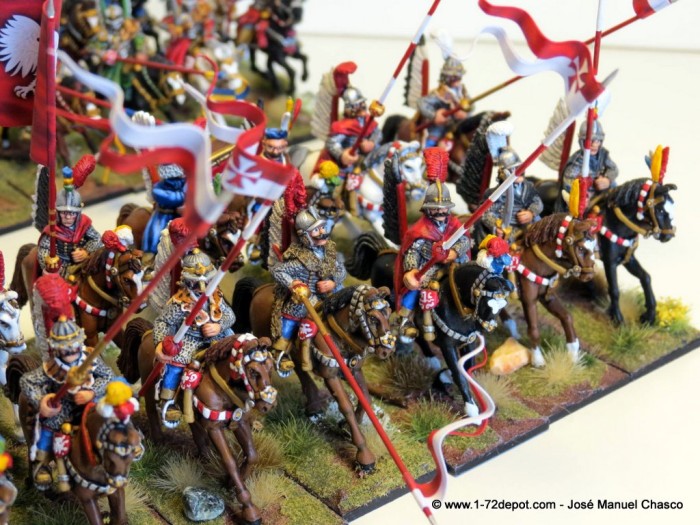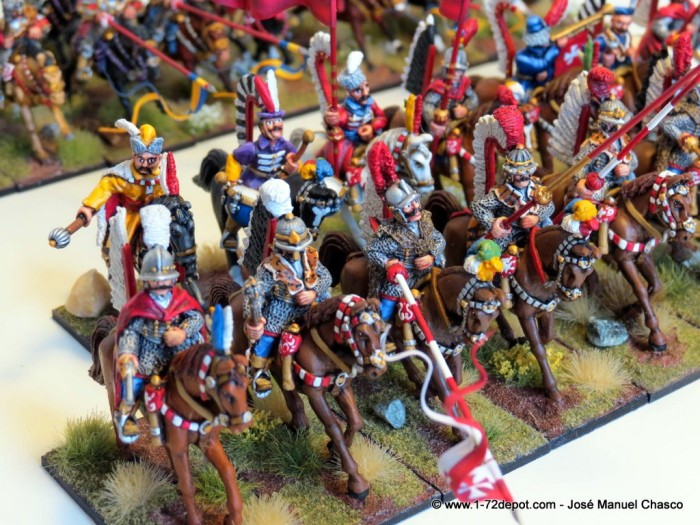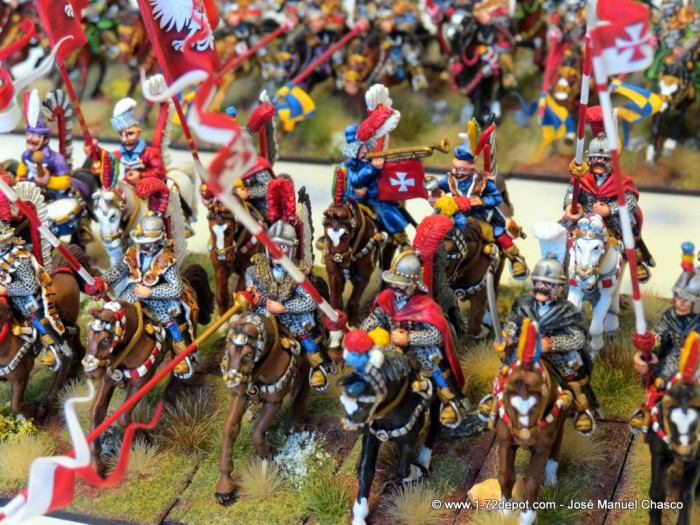 The Warlord guys are very appropriated for Vienna, 1683.
These figures are plenty full of details and poses are very good, with the exception of a horse pose, which for my personal taste, is a bit odd. Warlord have these guys available as a boxed set and also in a blister of three. The problem of the blister is that the content is random. Poles are wired ones, a real weapon, but appropriates for games, as they will not bend easily.
You have different wings patterns, that's very good, and some of the figures accept one or two wings, and some of them can be attached to the saddle, although i put most of them in their backs.
Two of three plumes in the command helmet came broken so i replaced them by spares from other Warlord sets.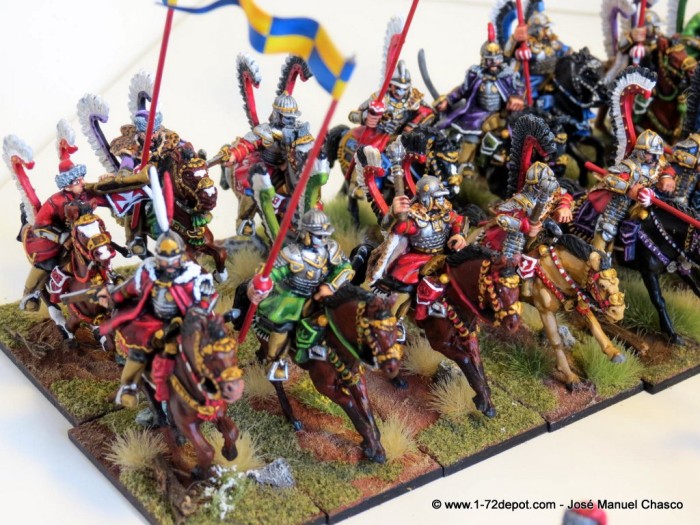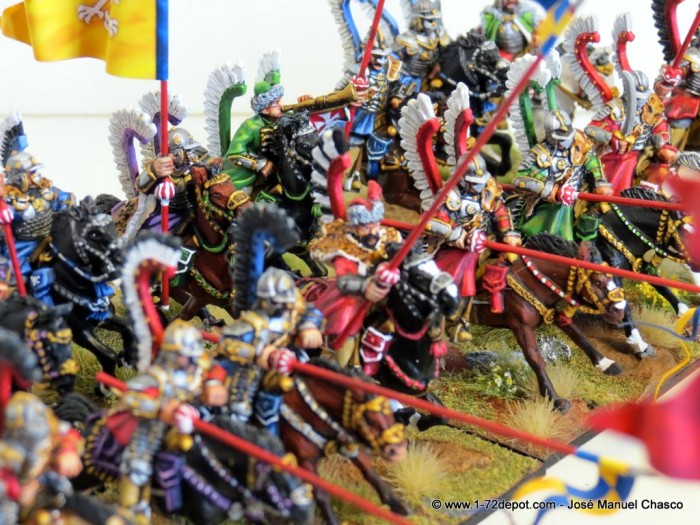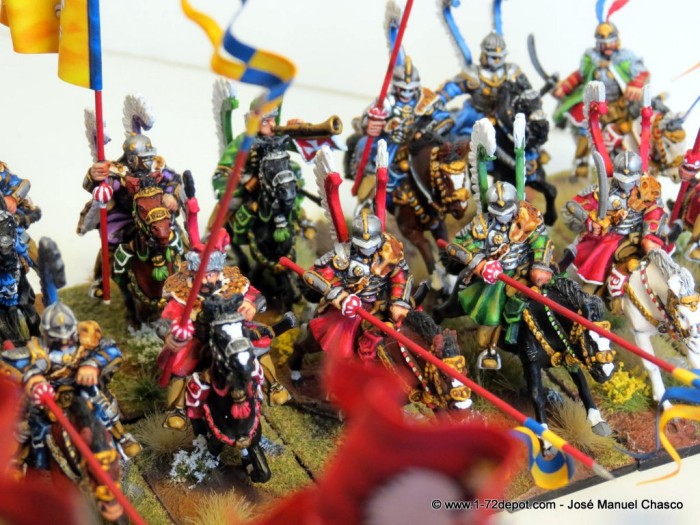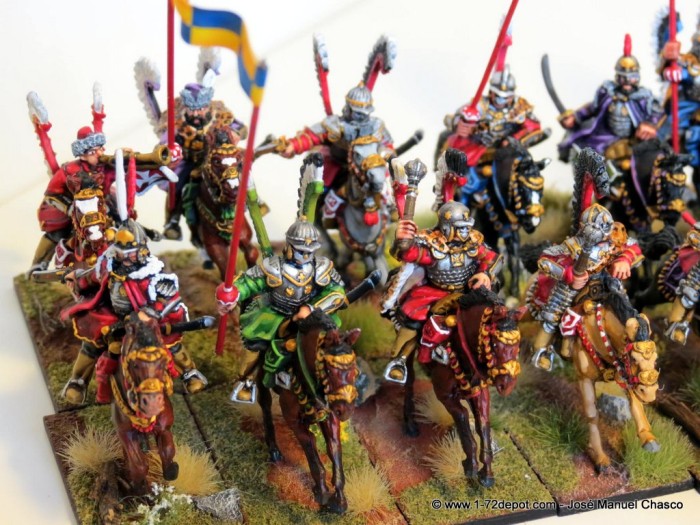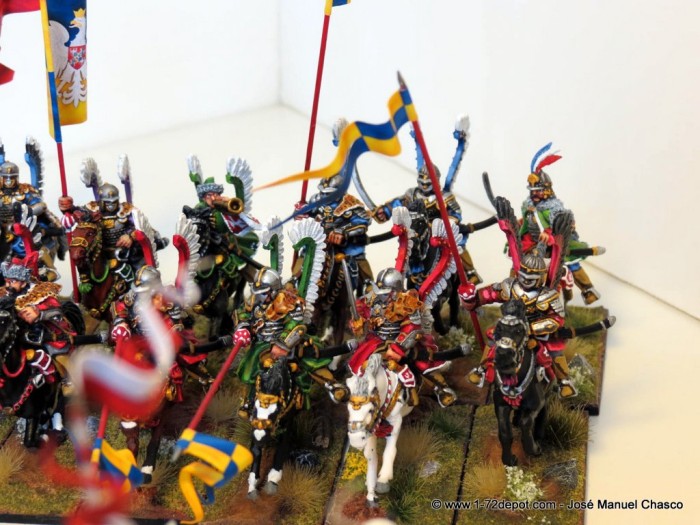 Some family pictures.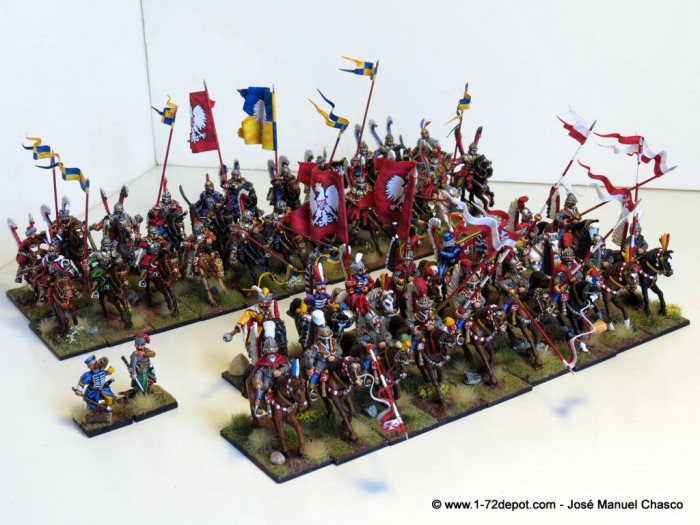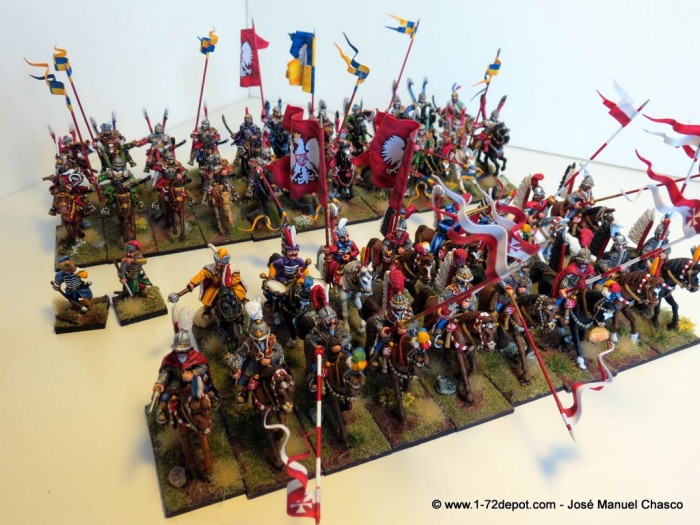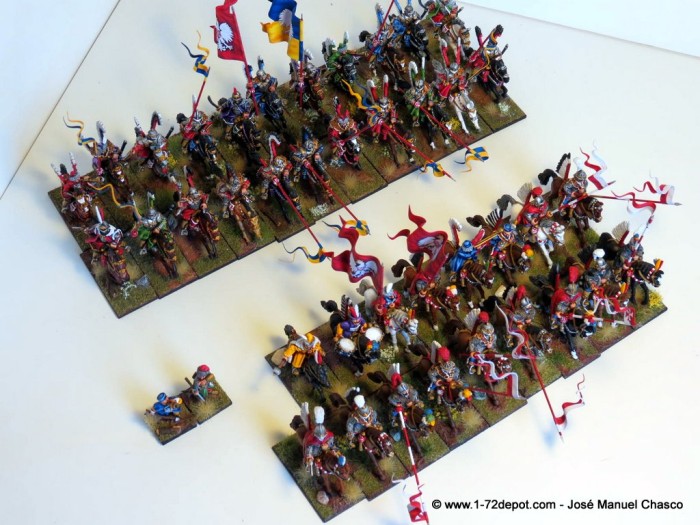 It has been my very first commissioned work. Hopefully the client will be happy. I pray every night (to the spaghetti monster) so these guys will arrive safely and a happy customer will purchase again.
By the way, i think i will never paint again Winged Hussars, at least the Warlord Games ones, or at least in not so great number.
I have seen great works with these nice figures, i made a lot mistakes as always, but i'm quite happy with final result.
In this work the paper flags have been very important, and they are provided by Battle-Flag. You must deal with borders, as with any other paper flag, but they bend specially well. I didn't do anything special with them, just follow their instructions here. My problem with the Warlord ones are that paper is too tick, and in this case i needed more flags than the ones provided in the Warlord boxes. It's a pity because their designs are pretty nice.
Also a mention for the guys of http://www.warbases.co.uk/, who always have some more bases than the ones you ordered.
Both sites are a pleasure to deal with, as well as The Assault Group Company, and of course, Warlord Games.
The Warlord Games ones are also available through our utility here.