I had the pleasure to be commissioned to work this awesome and big piece by Mierce Miniatures, who haves and awesome range, although some expensive.
I worked here mainly with airbrush, almost everything.
Pictures and my work don't make justice to this excellent piece. I only had a problem, with left rear leg.. although i tried to clean all it didn't fit quite well.. and my work with putty to fill the gap is noticeable once painted. All the figure has a very tiny pattern (hair) which was impossible to reproduce in the putty. Anyway i'm happy with final result, quite similar to what i imagined. Another try with airbrush and i begin to feel good doing it. Most of the problems relay in have the paints in an appropriate state, enough liquid to don't obstruct the airbrush but not too much. Achieving that all the rest is play with colours as usual done with brush. Next step begin to practice masking some parts, and to make outlines using floating masks…
Some one for sure will recognise a part from a LOTR kit in the base. All the rest is natural stuff, such stones and pine bark.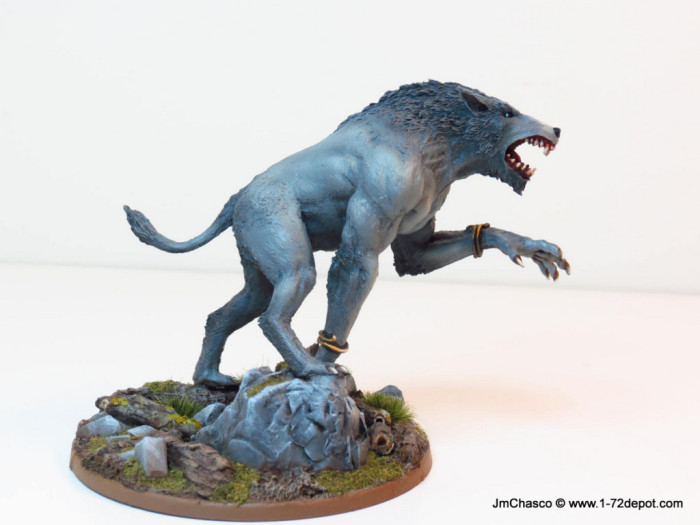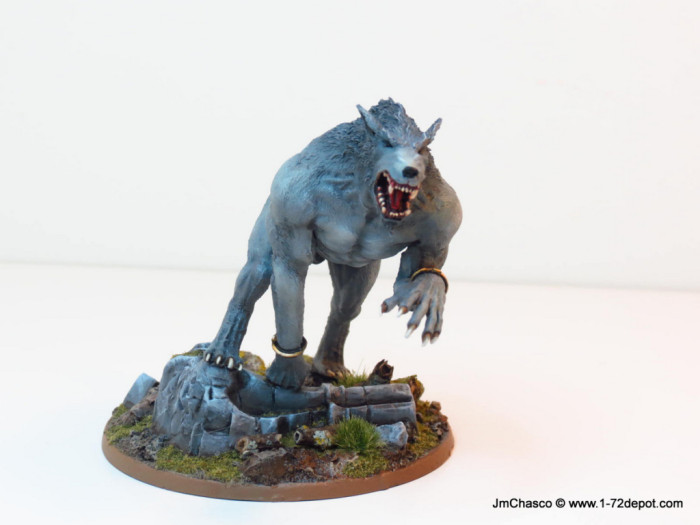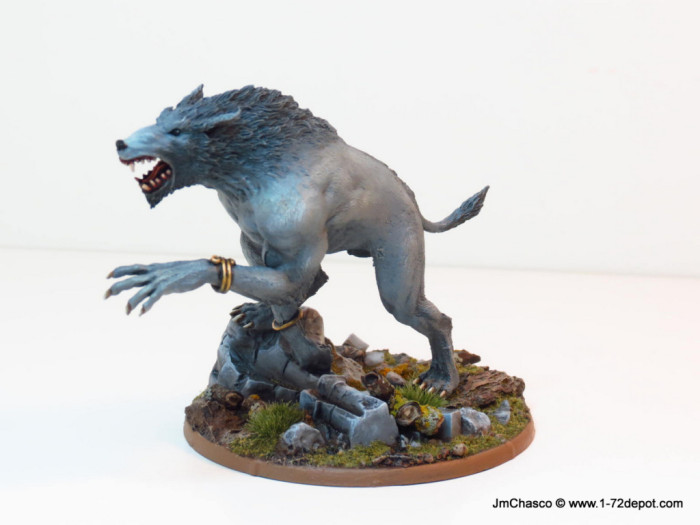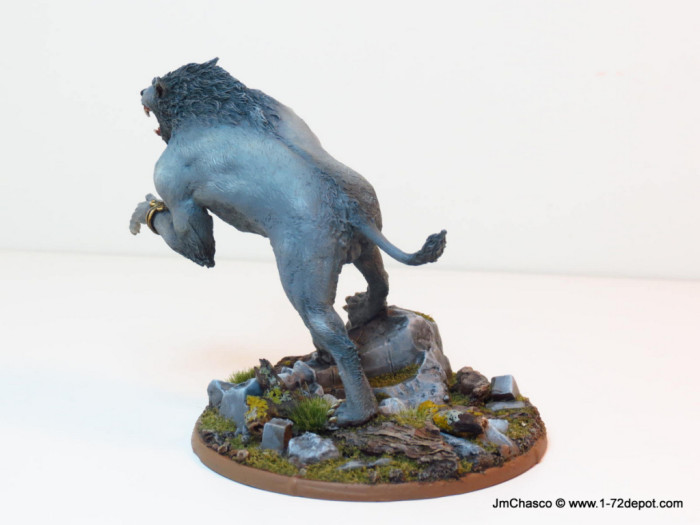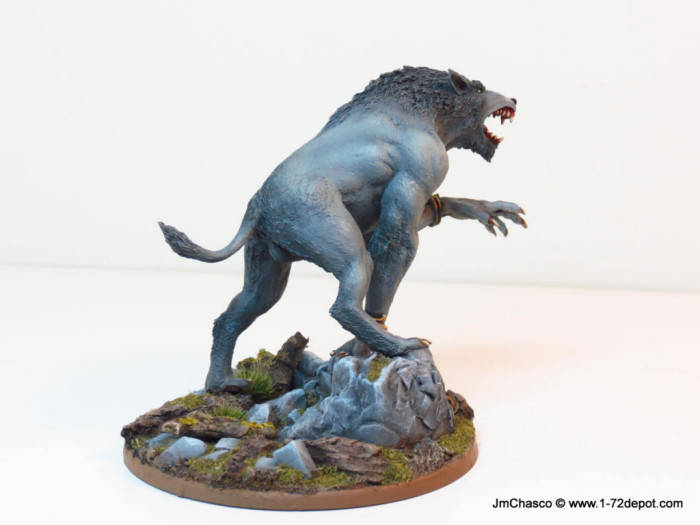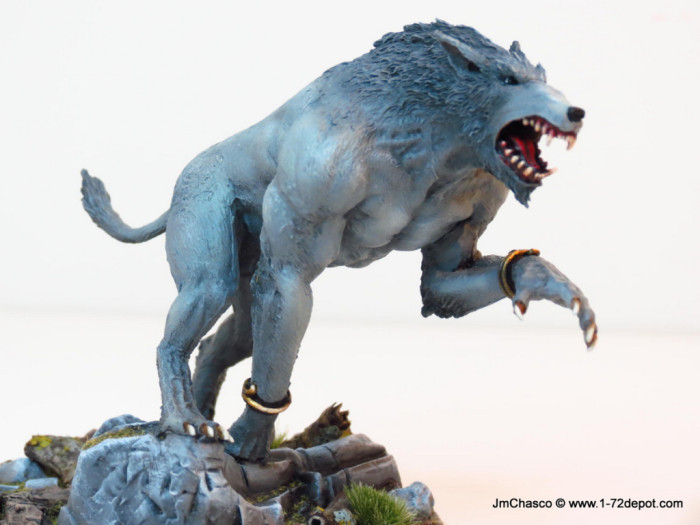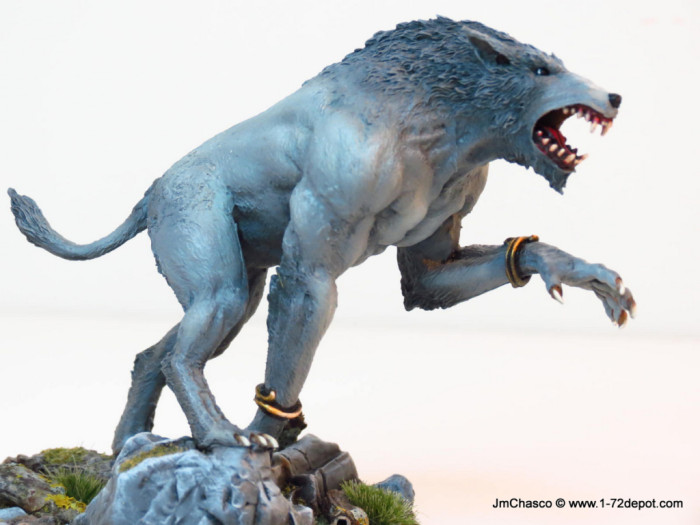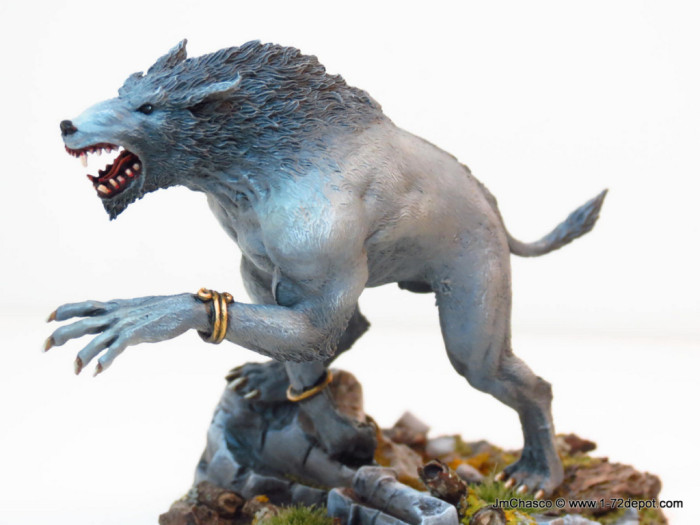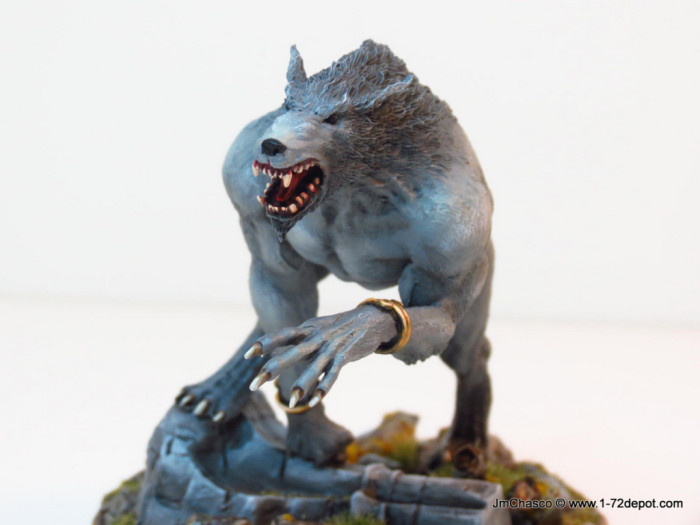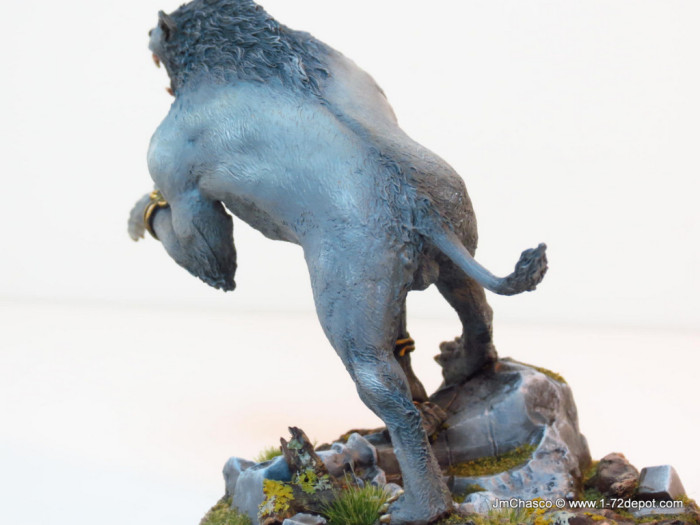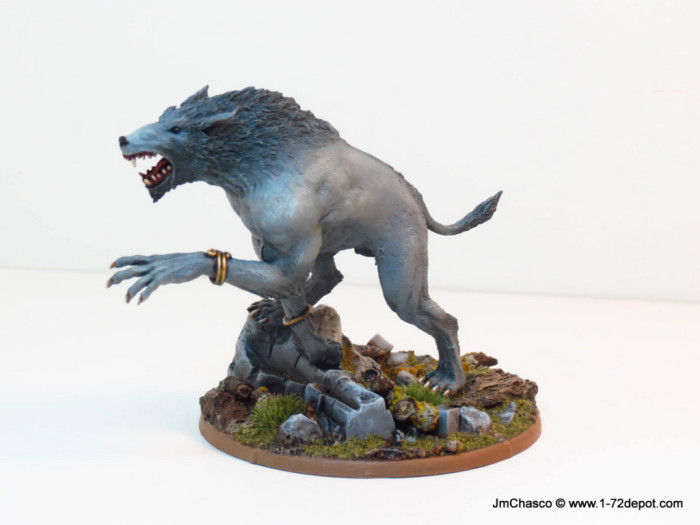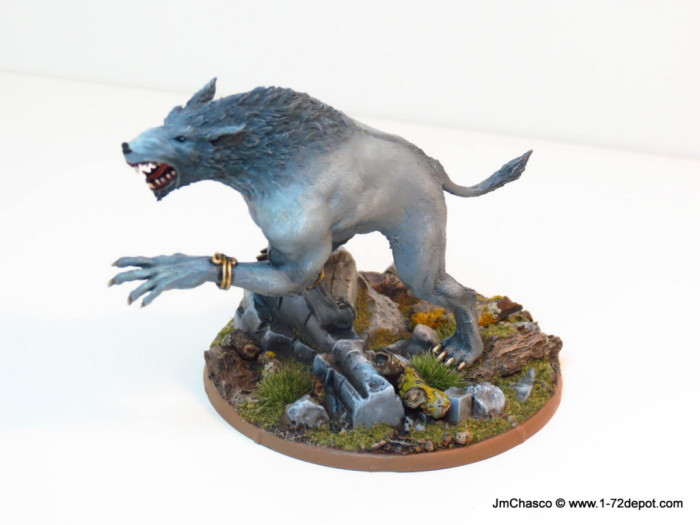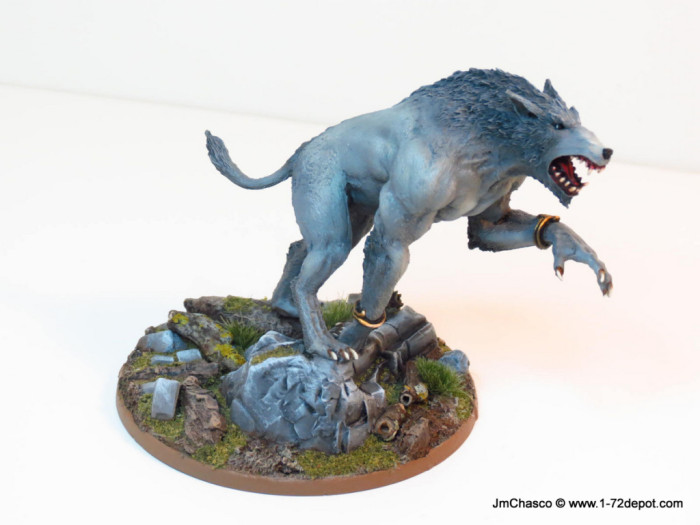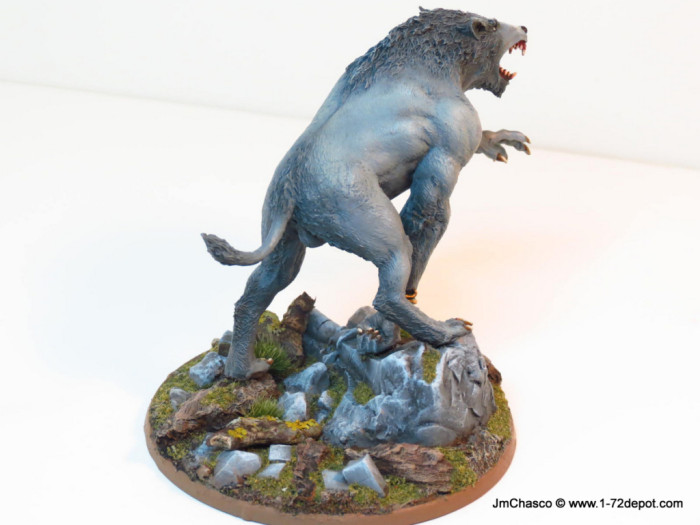 A size comparison picture: