28mm Red Box Games – Evil Barbarians
You can find the whole range of these nice figures here.
Well, sculpture by Red Box, is top class, figures are very nice, well detailed, a pleasure to paint and collect. Of course, one feel shame when see the showcase paints.. and the own paint.. 😀 this is…
but, one can do what can do, no more.
In the batch there are several different figures. By one side there is a HelsVakt Hordesmen , six figures which a variety of weapons for your choice. At this point i must say i don't like the kind of unions, only of the hand with the weapon.. they are very fragile.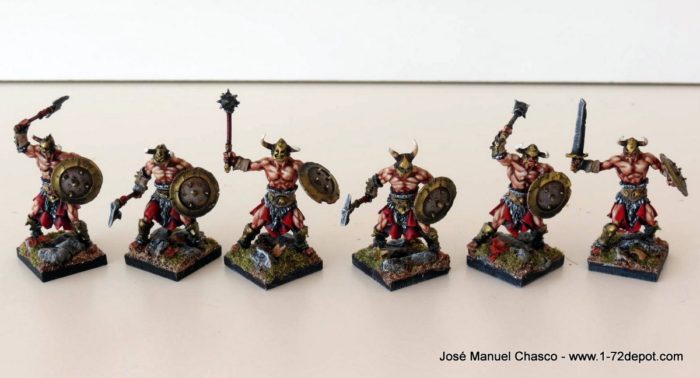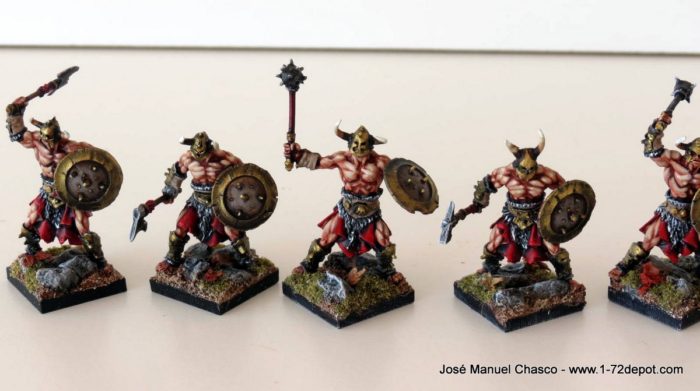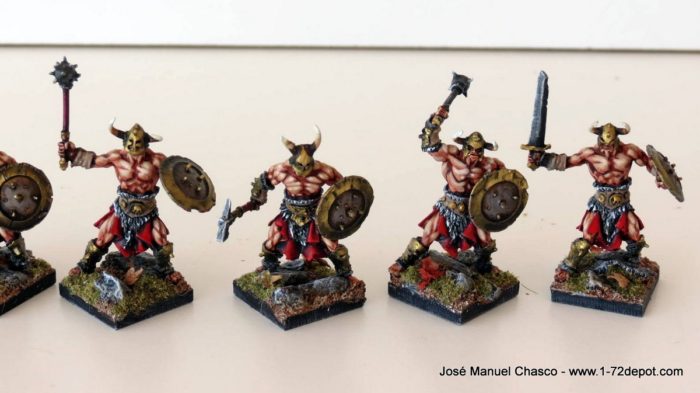 To follow, there are three champions, Hakar the Horrible, SvartUlf the Savage and Bloody Garm not sure about this last one, because it shows a different weapon on the site. Those 3 are excellent figures.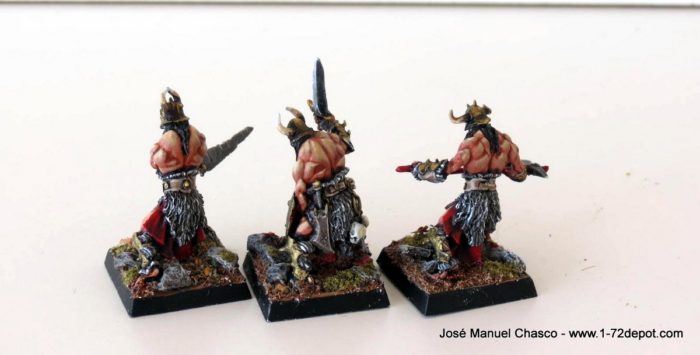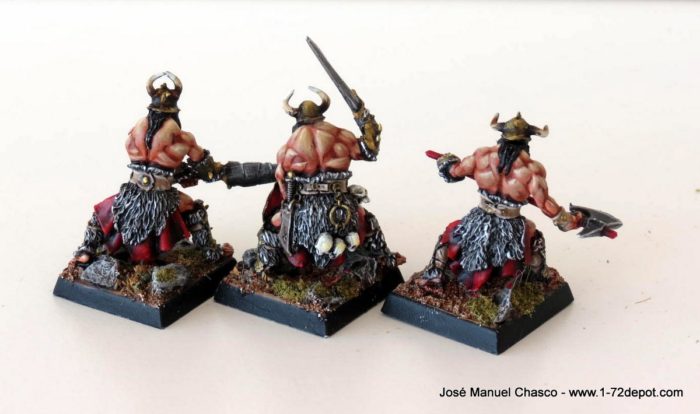 And the last one is Belegast the Bloodthirsty.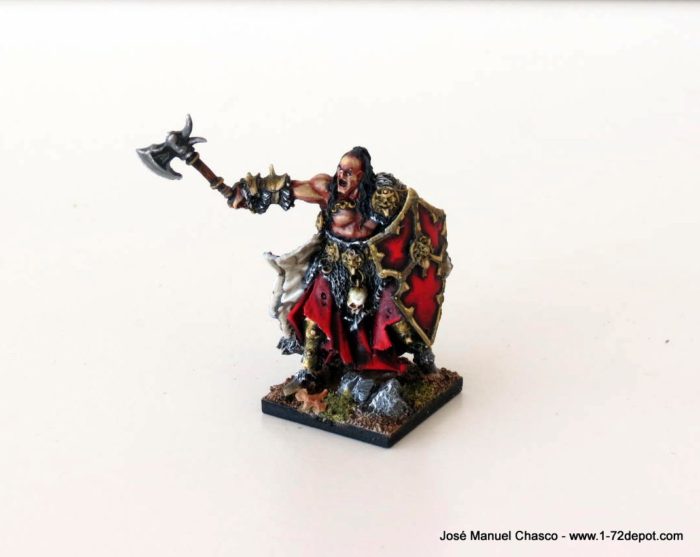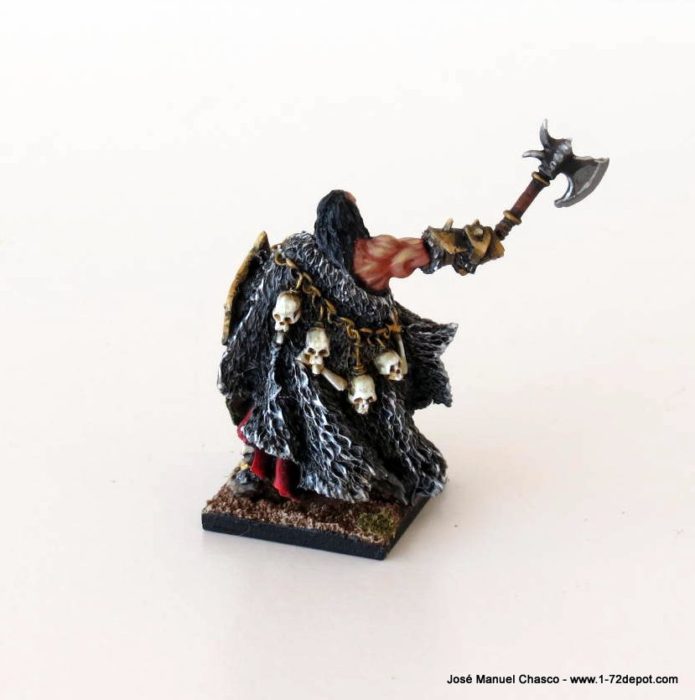 Some family pictures to end.