28mm Warlord Games French Musketeers King's Guard.
Painted 28mm French Musketeers.
Warlord Games figures are easy to put together and easy to paint, they have and excellent plastic and metal range covering English Civil War and/or Thirty Years Wars. One of the odds is than you get the same plastic sprue in many different boxes, together with different metal accessories and/or special metal figures plus different flags and history fragments. That isn't of our total approval, but any way they are excellent figures.
After paint a whole box of Imperial Infantry we needed to make something different with these figures, maybe isn't a very accurate depiction, surely more cinematographic, but it has been a nice exercise for convert these figures in something different.
To make the well know French Musketeers King's Guard cape we have used standard tissue paper, after several tries we use the best looking one as template to make the rest, it haves 4 parts, chest, back and the two arms.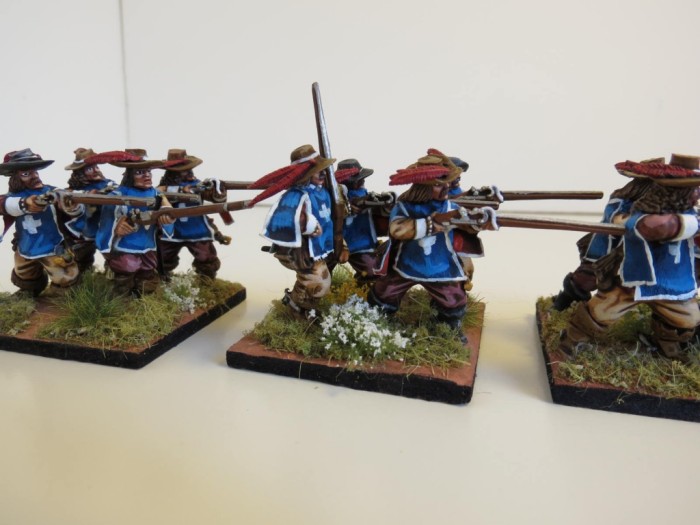 The cross in the cape have a more intricate design than the one showed here, but we opted for this basic pattern to simplify the paint work.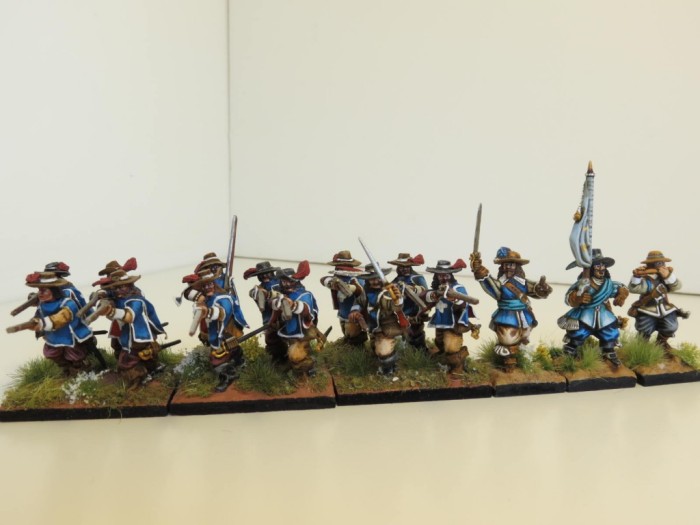 More complicated was the conversion of the boots, the Warlord Games figures didn't came with mount boots, so some green stuff was used to create the boots and the spurs (made from metal bits).
If you want to buy these figures unpainted as new, take a look at our utility to find them on Ebay. Note than several boxes come with these figures, we have linked only the Imperial Infantry box.