28mm Polish Haiduks – Foundry & The Assault Group.
As part of the commissioned Polish Renaissance Army, some Haiduk regiments were need. They are just 4.
First showed is the Guards unit, totally based in TAG figures, which haves a well bunch of blister dedicated to this topic, including a command, so TAG, bring you 2 different command blister, which includes Officer, Boy and two Standard Bearers. Musicians are taken from another TAG blister, only dedicated to this.
To complete de 27 figures, i used in this regiment an halberdier in Muscovite costume.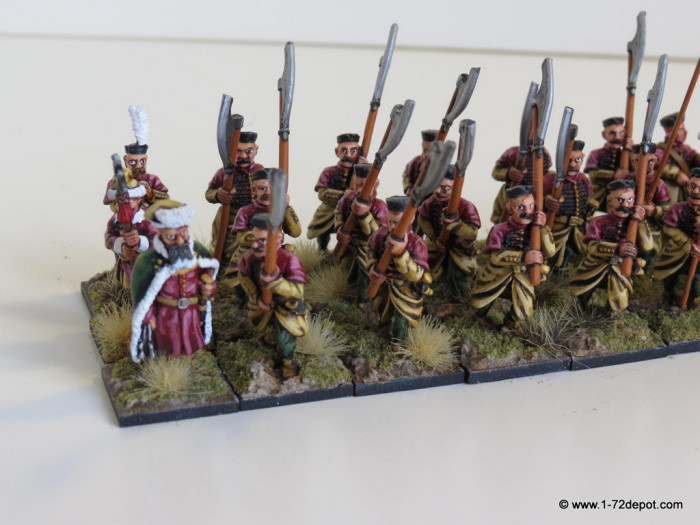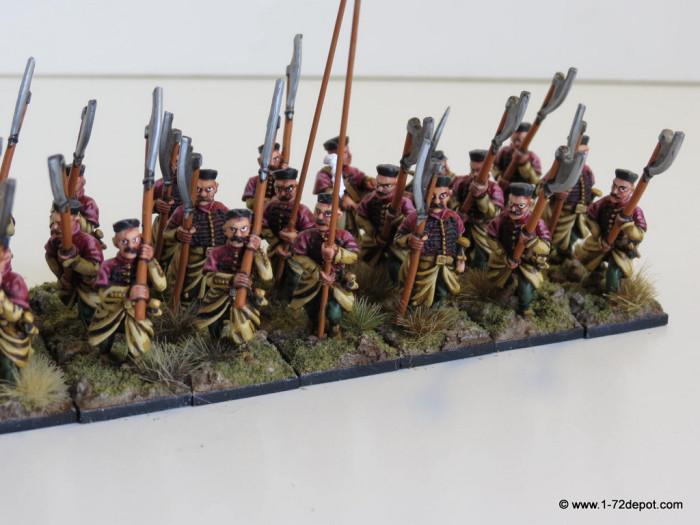 I take some special care of most of the officers, decorating his capes.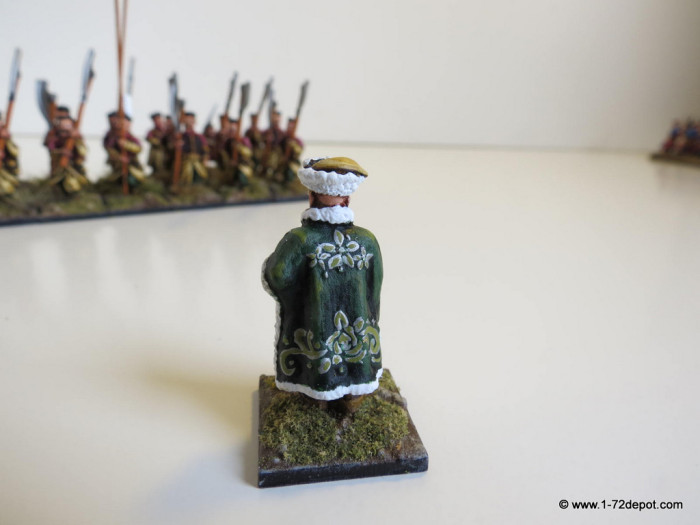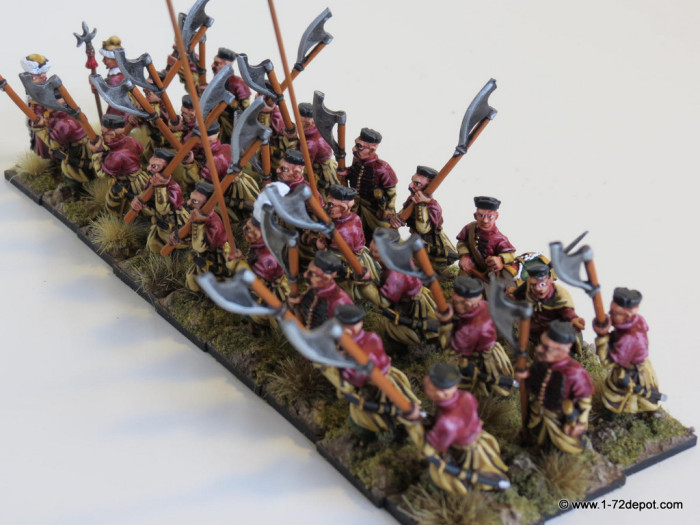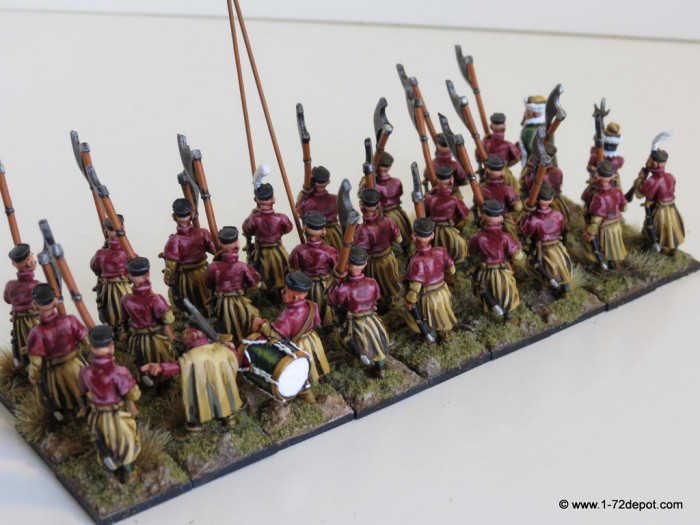 Second unit is a common blue-red pattern, also 27 figures, showing a mix of Foundry and TAG, although TAG numbers are higher. TAG provide you a Command blister, 3 different Haiduks blisters (Firing, Loading and Advancing). Plus the already commented Musicians blister and some other extras as the horse holders i used with the Bears.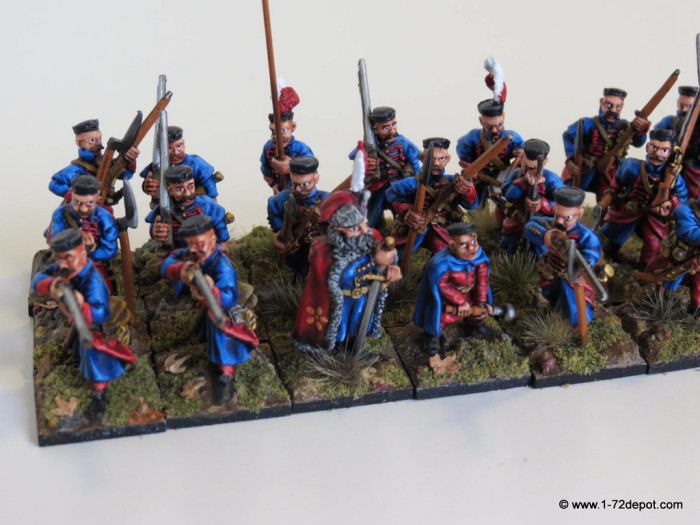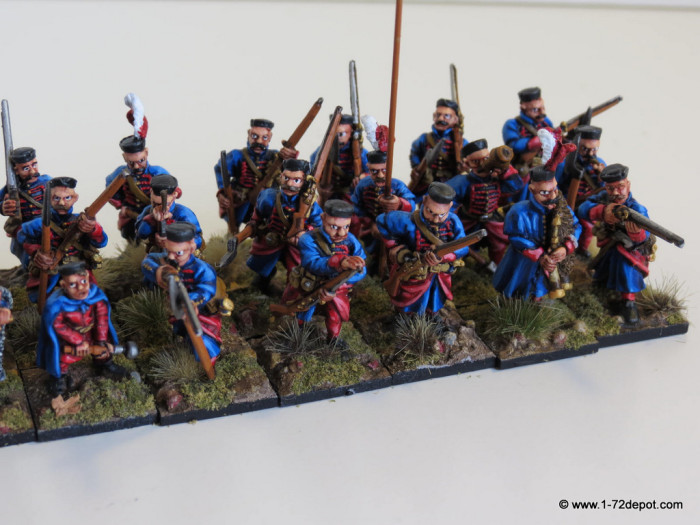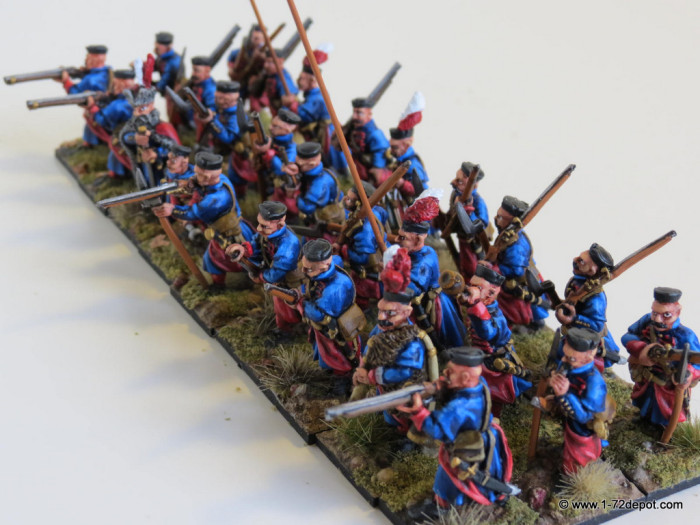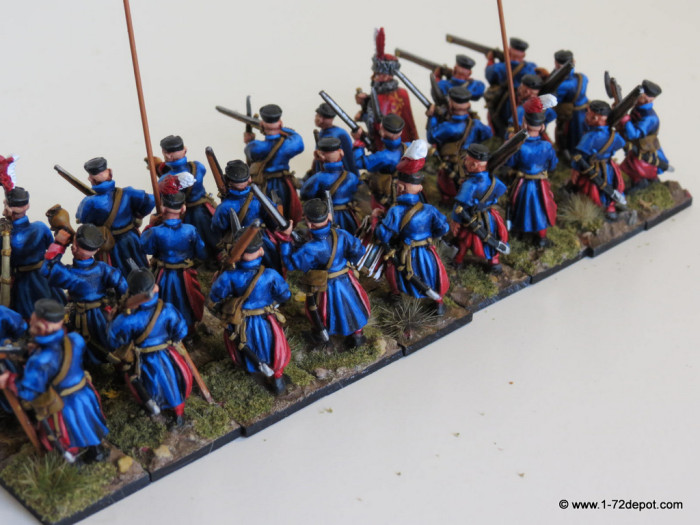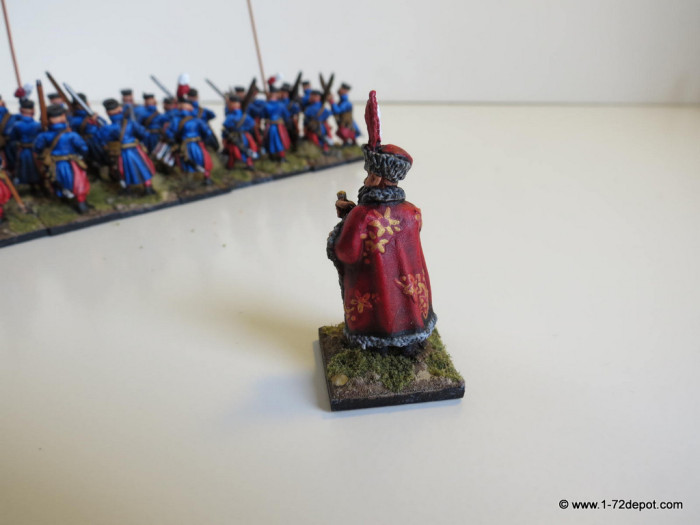 Third regiment shows an also well know pattern, blue-yellow, and also is a mix of Foundry & TAG. Foundry sculpture is pretty nice, but they have two problems for my taste, their command set is very good, you have musicians included there as well as Officers, two of each poses, but they haven't boys. The Haiduks blister contains 8 figures each, one blister is firing and the other is marching, but all the figures are exactly the same pose. While figures are pretty nice sculpted, casting have several problems in both poses, which becomes to have moulding problems, and some areas have a lot of extra metal and no detail. That's really an odd.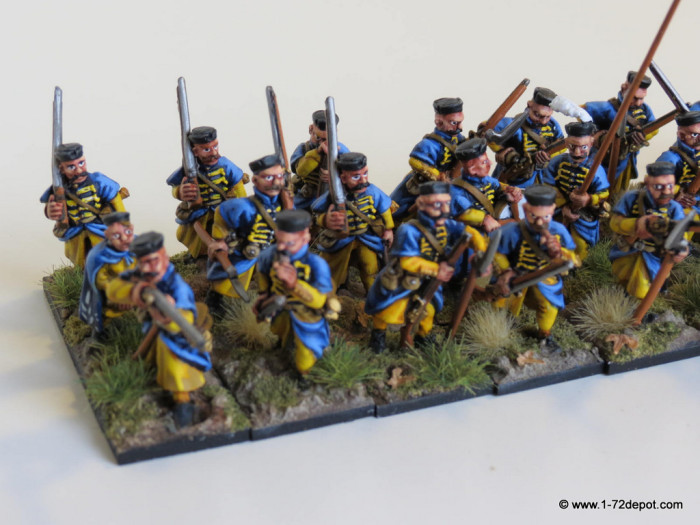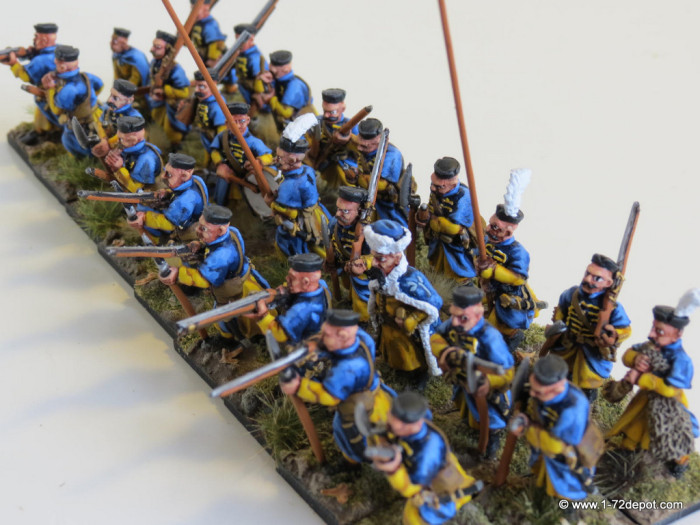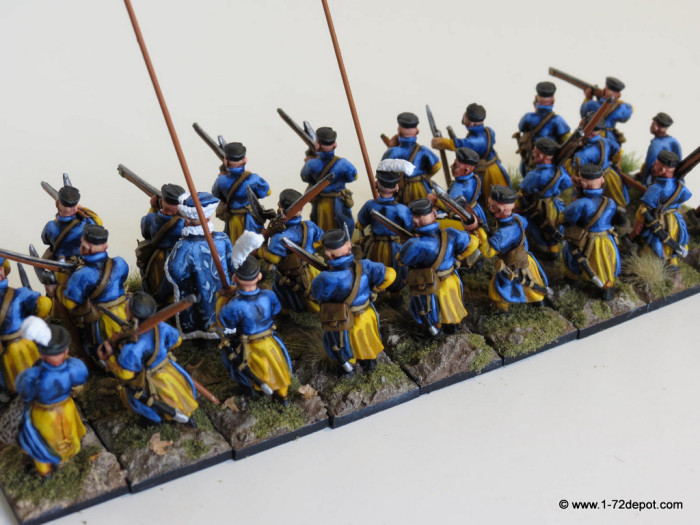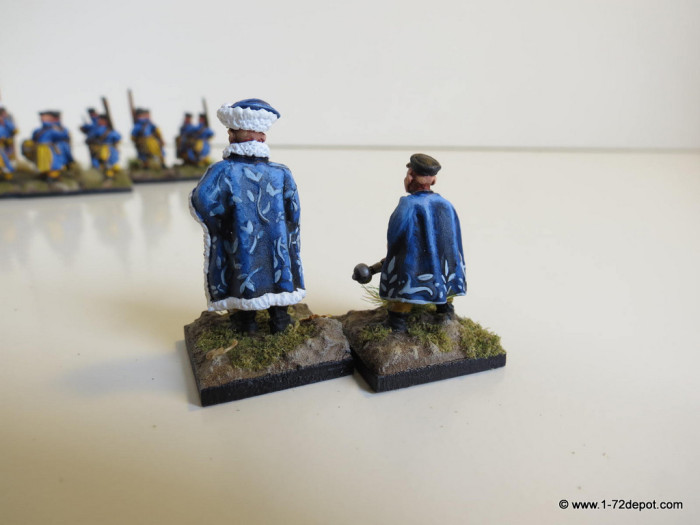 Last pattern is based in a picture, showed in an Osprey book, but i found it searching in the net, coloured with this pattern, as Osprey book show it in black&white.
While Foundry blisters are too repetitive and have some moulding problems, TAG bring you a lot of flexibility to built the army, 3 different blisters of 4 figures each, all in different poses, plus two commands including the Guards one, a musician blister and the horse holders one. Also used in this unit is a gift figure, the one drinking.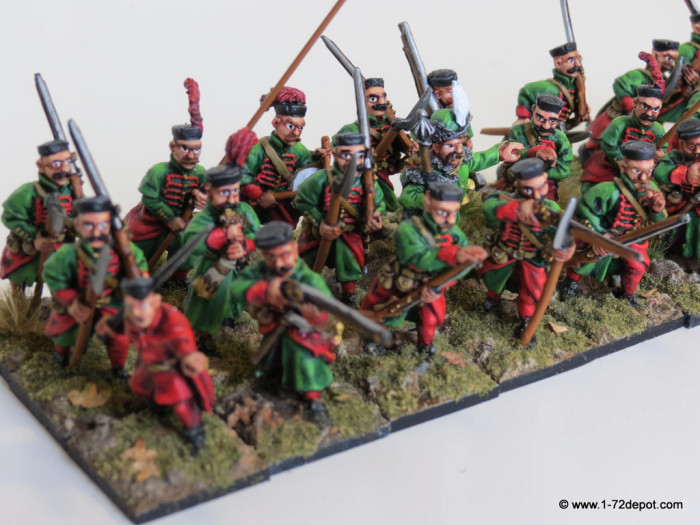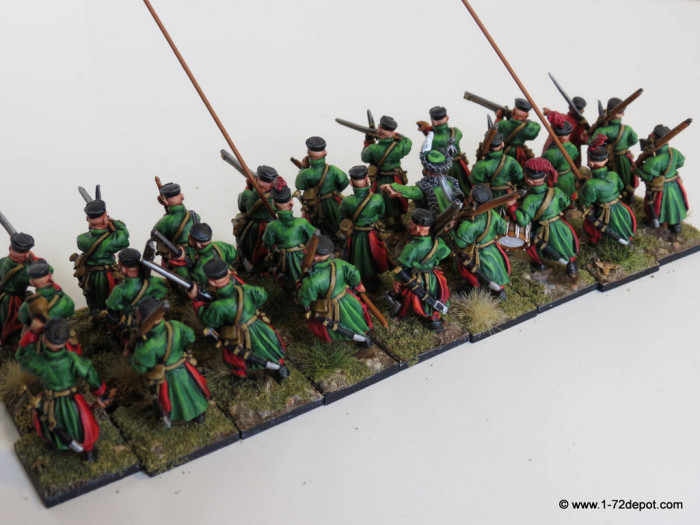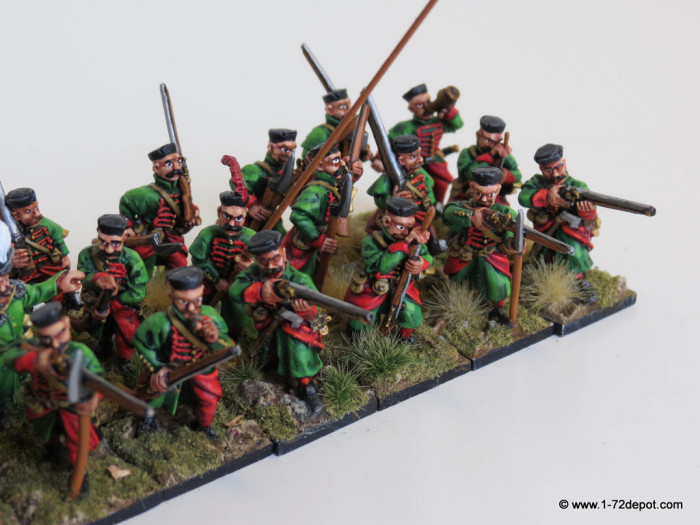 To don't get bored painting so many equal figures, i imagined an extra unit for this army, for sure it's not historically correct, but…
Bears are done by Foundry, three different poses, I found useful here the Horse Holders blister by TAG, as well as the peasants blister. The peasant blister is clearly inspired in the Osprey illustrations, as well as many other figures by TAG. The other problem was to find an appropriate chain for this… it was solved one day with my girlfriend in a H&M store. A jewelry chain is used here, it cost to me 5€.
It's an item not useful for games, but, i found it's a good decoration ones, and a distinctive for this army.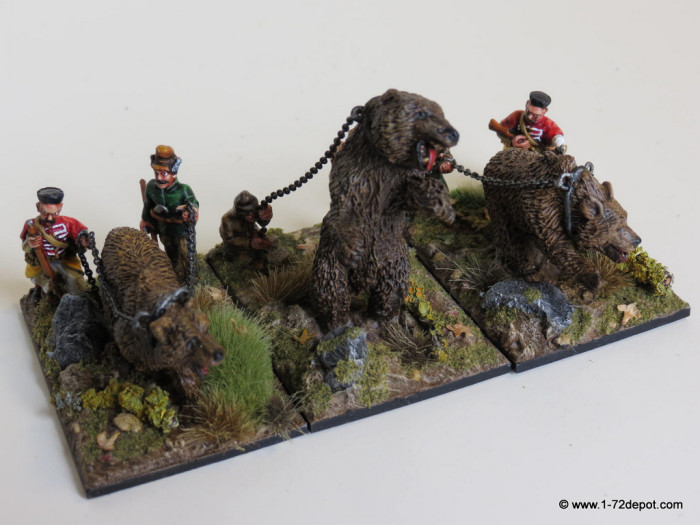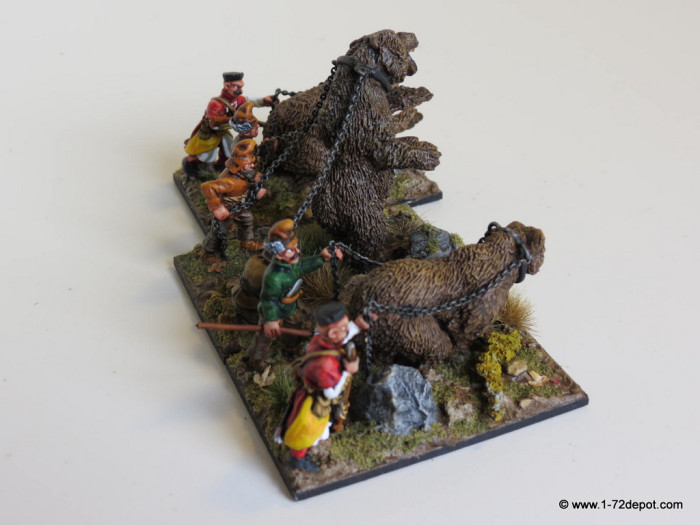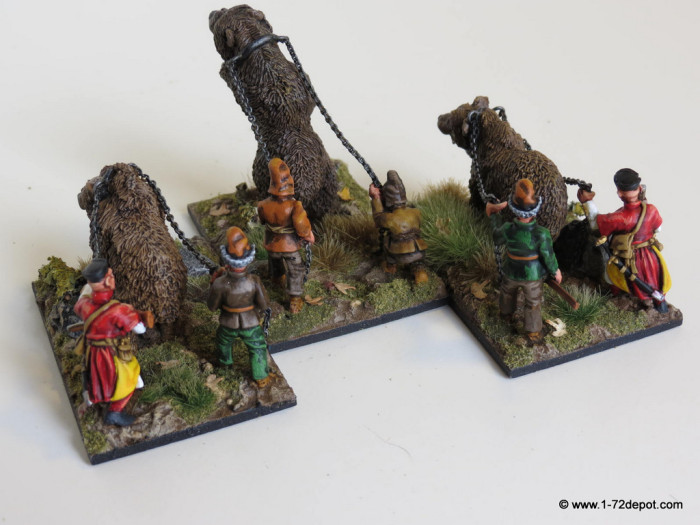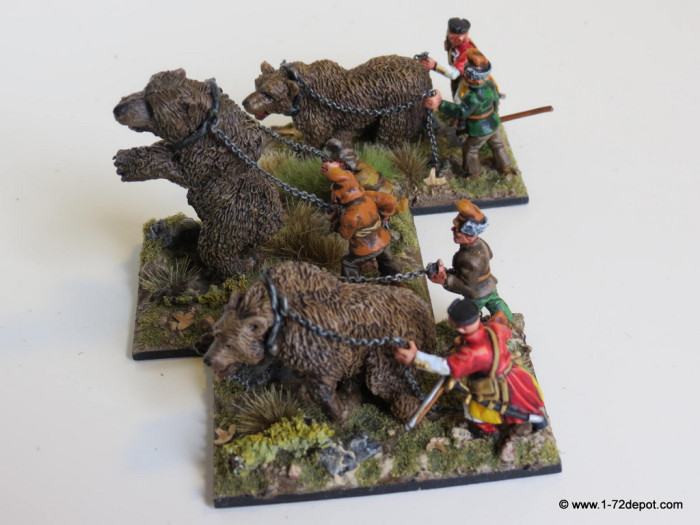 With so many blisters purchased, at the end i had several extra figures, together with another TAG gift, the excellent Ottoman figure. Also included here, is a Cossack foot officer, which comes in another TAG blister. This cossack officer is also depicted in an Osprey illustration, and i tried to paint him as showed there.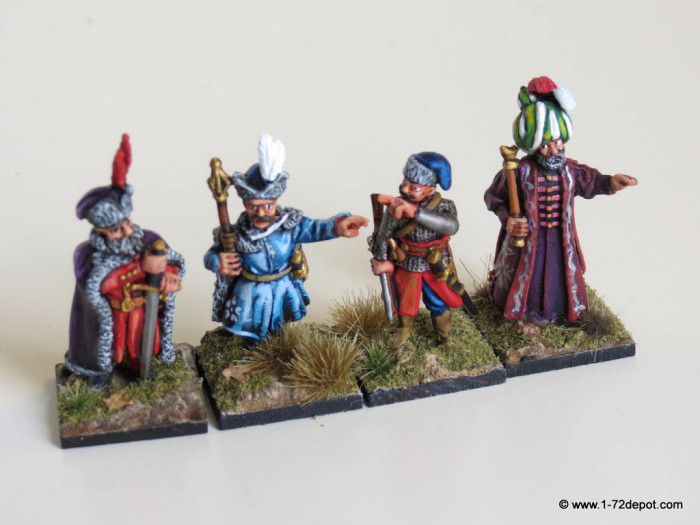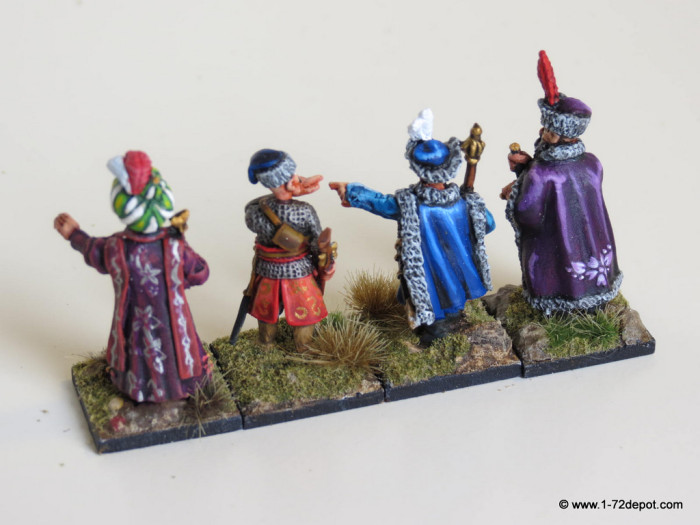 Some family pictures here…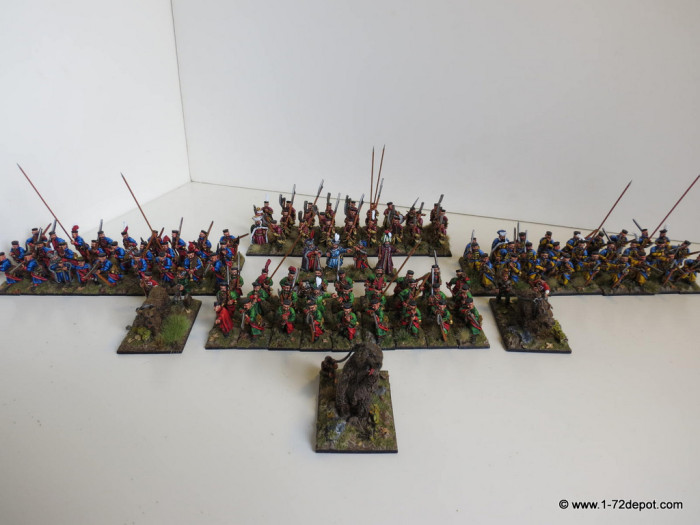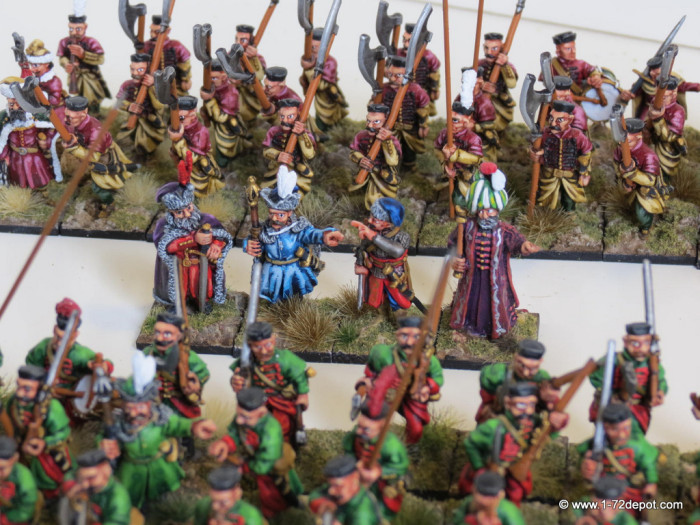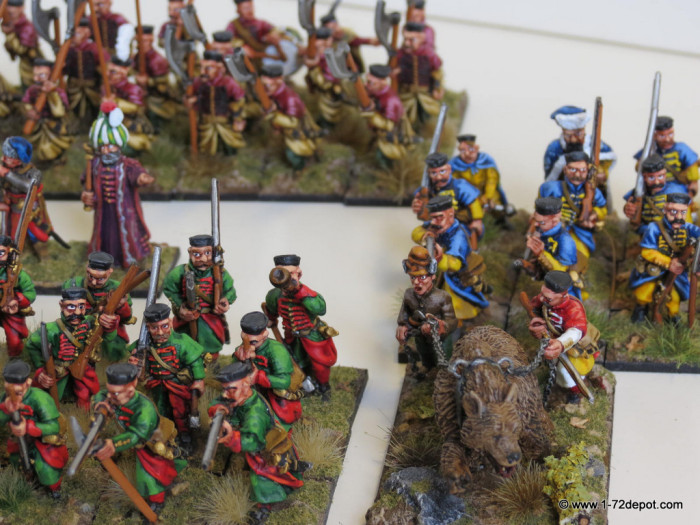 I'm sorry to show these units without flags, but i still waiting for a new Flag Sheet for Haiduks promised by Battle Flag.