28mm – Renaissance Artillery. The Assault Group – Warlord – Bicorne – Lead Adventure
A nice mix of brands to make a whole artillery battery for the Polish Renaissance Army. It includes from "super" heavy pieces to the very small Cossack sled guns, and a mix of artillery crews in eastern/Cossack style and German/Western style.
From big to small they are as follows.
Super Heavy Artillery. Lead Adventure BRU-42 Cannon "God's Hammer"
Lead Adventure produces some awesome miniatures, based on Fantasy subjects, but within his Bruegelburg range, a sort of dystopia Renaissance, you can find several useful items. Specially caught my eyes the beautiful and big cannons, and i choose the God's Hammer ones to reinforce this artillery battery. It can look some fantasy at first sight, but as other times, truth is stranger than fiction, and after take a look at Tsar Cannon i found this Lead Adventure gun more than possible to happen in truth.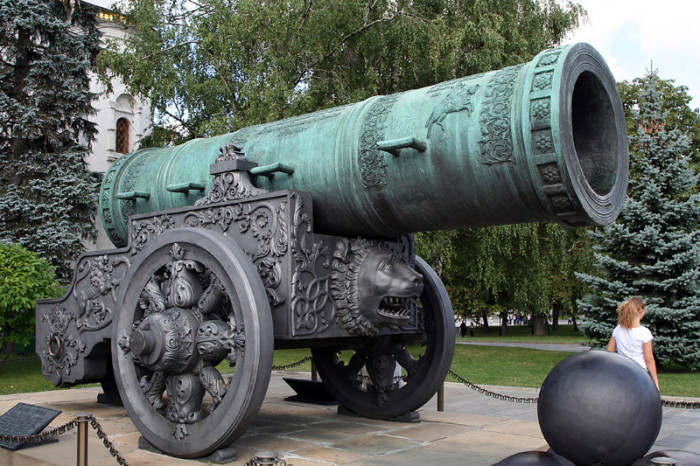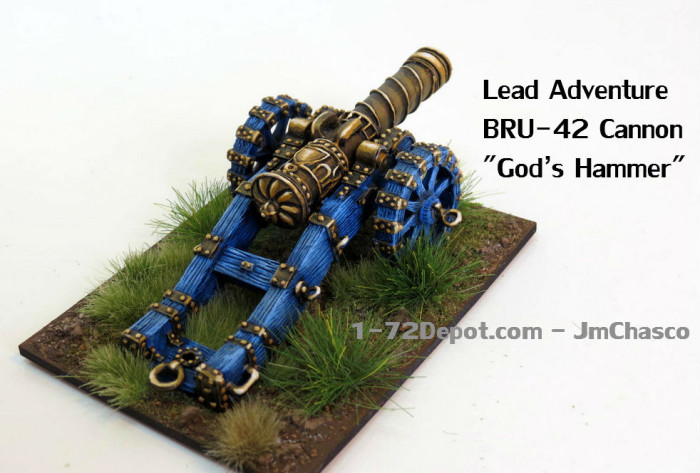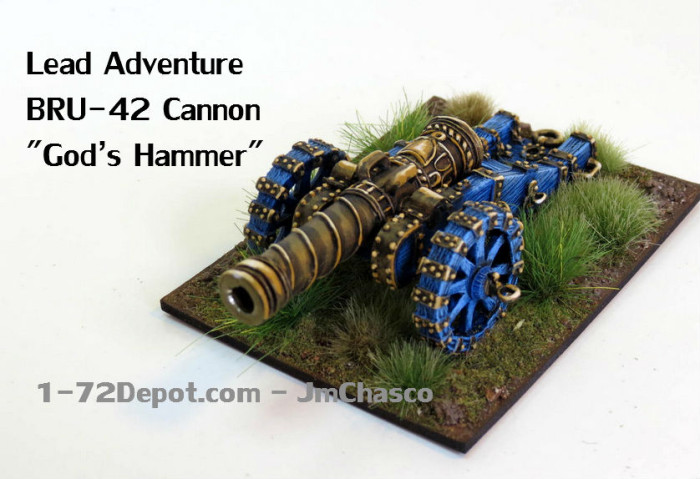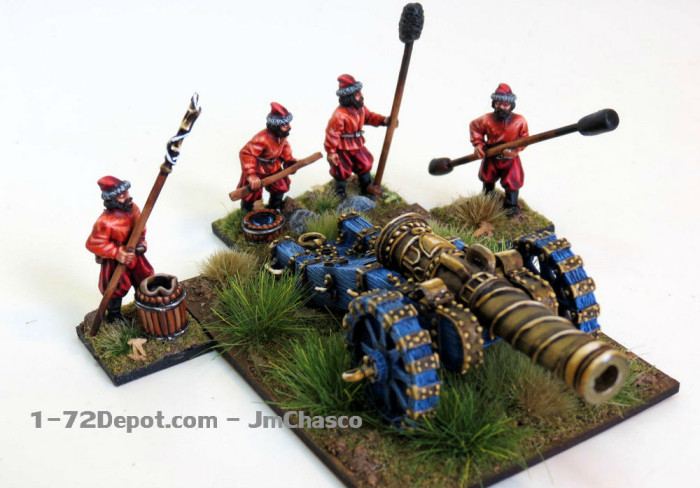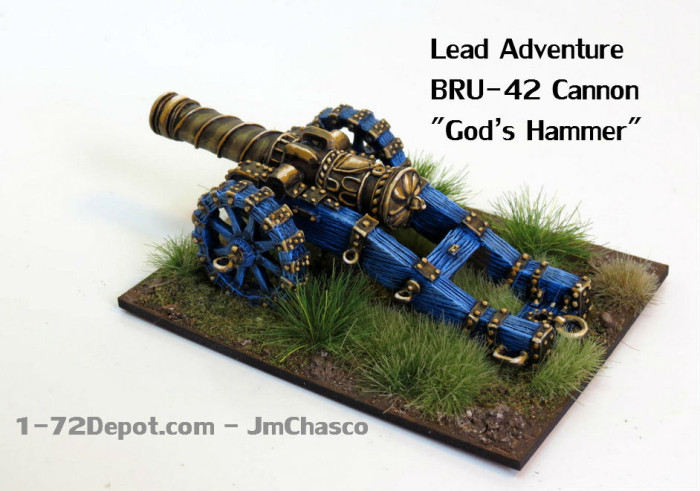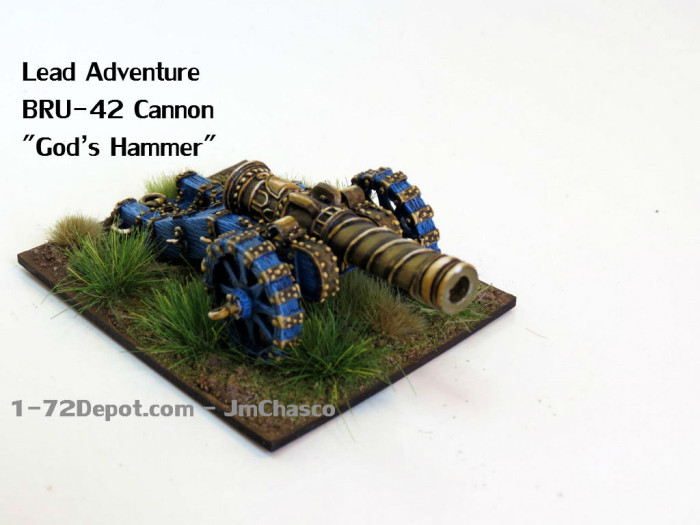 Cast quality is top level, as the sculpture is. I painted it using a sort of NMM technique in a base of metallic colours, using mainly vallejo model color paints.
The artillery crew is by The Assault Group, Russian labourers/gun crew REN208 painted in a mix of old Citadel & Vallejo paints.
Washes here, as in the whole lot, are mainly from the Army Painter, including coloured ones.
Tufts are this time a novelty for me, as for first time i'm using Tajima1 tufts, who haves a good and recommendable range.
Size Comparison with the largest guns by TAG & Warlord.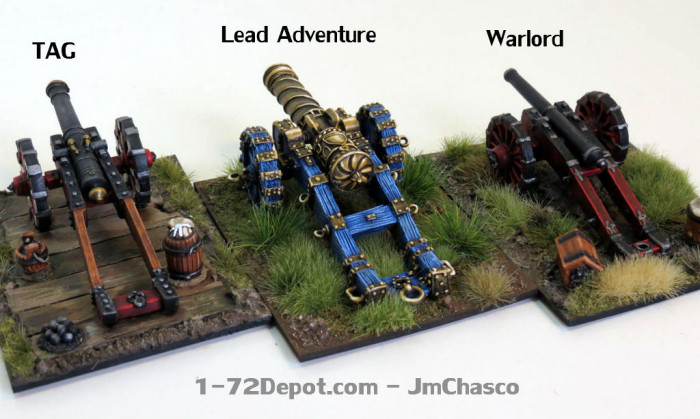 Heavy Artillery. TAG – Warlord – Bicorne (Only Crew)
Next we have 4 ordinance pieces, 3 by The Assault Group and one by Warlord Games. The Crews are a mixing of TAG, Warlord and Bicorne, plus two Warlod Plastic conversions, to fill gaps in the crew numbers. The group is intended to have 4 crew men per gun, Bicorne pack has five figures and the Warlord conversion fill the gap of Fuse men not included in the TAG pack (TAG has another pack which include Fuse men). Fuses itself are a separate accessory pack also by TAG.
As the intention for the whole Polish Army is to cover from early 17th to late 17th century different period weapons are depicted here.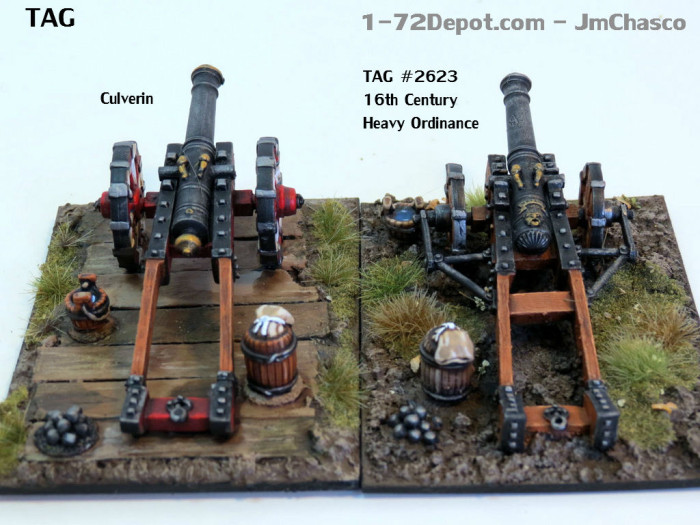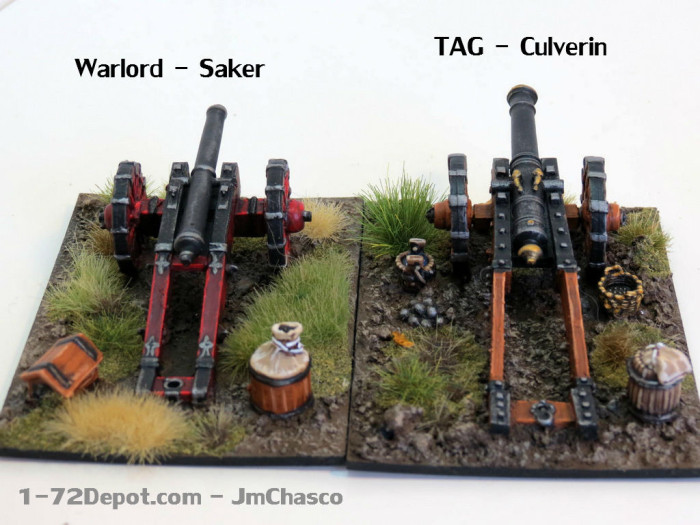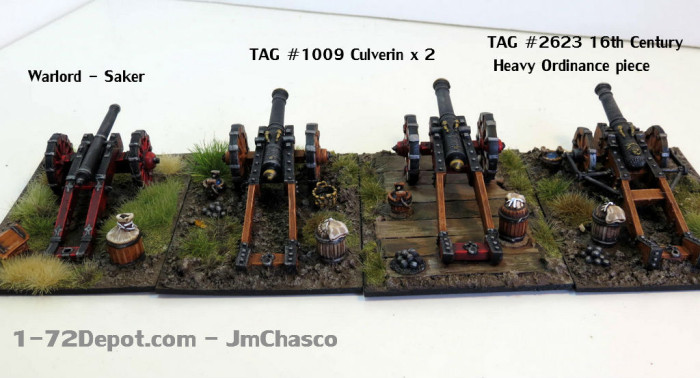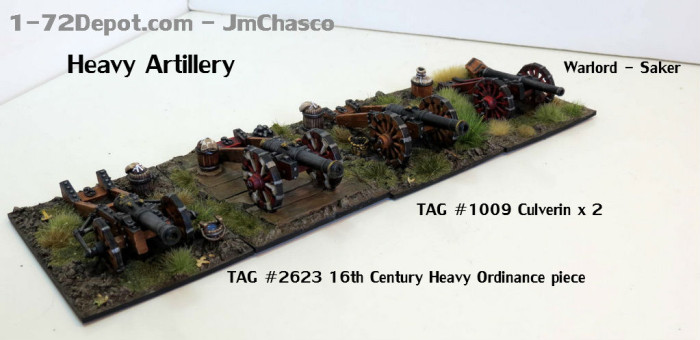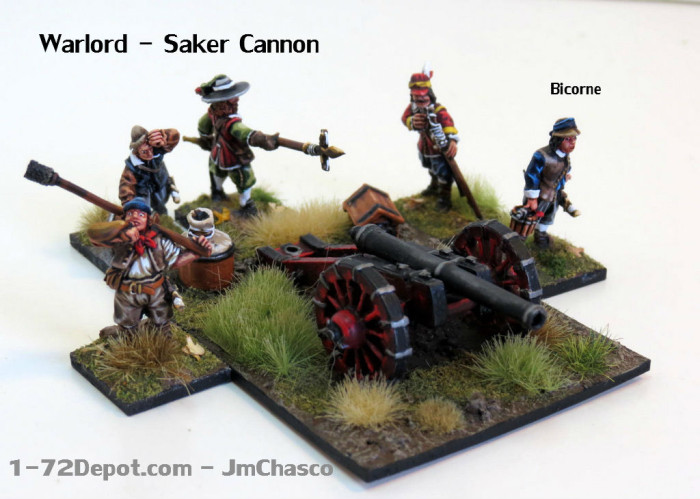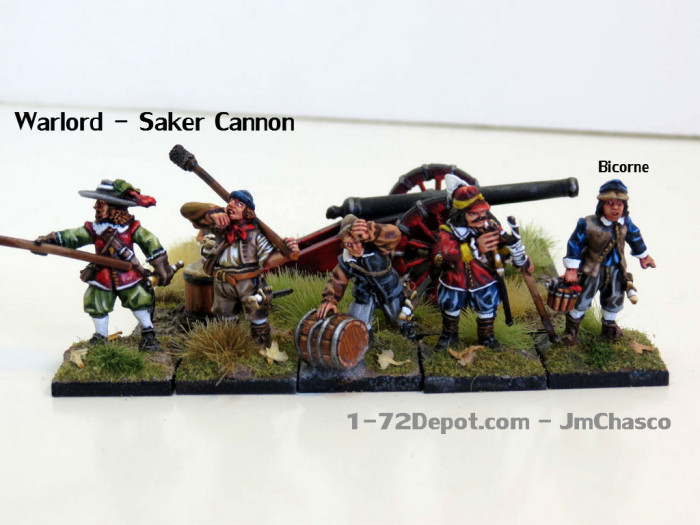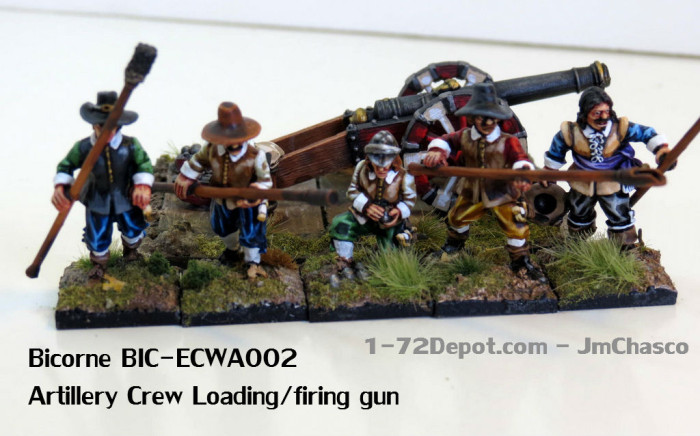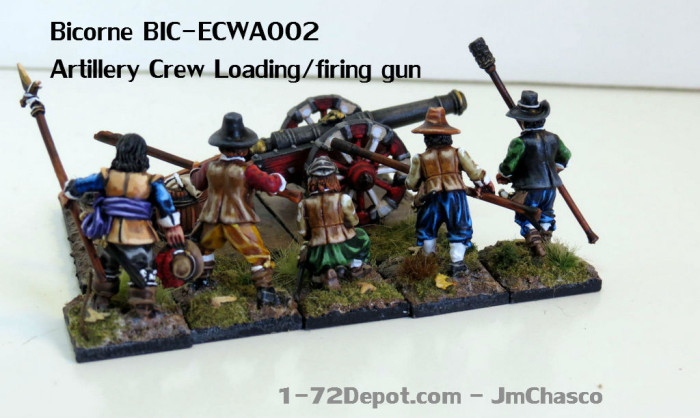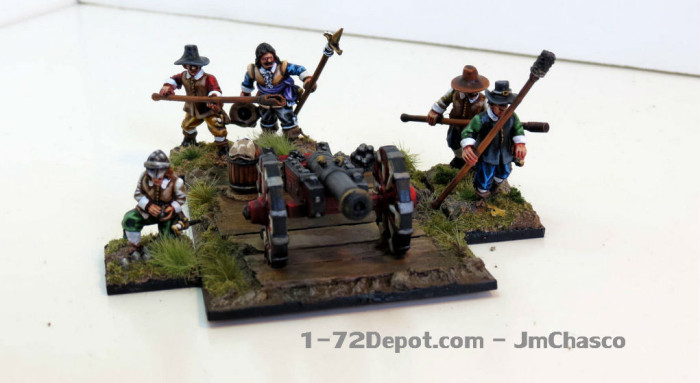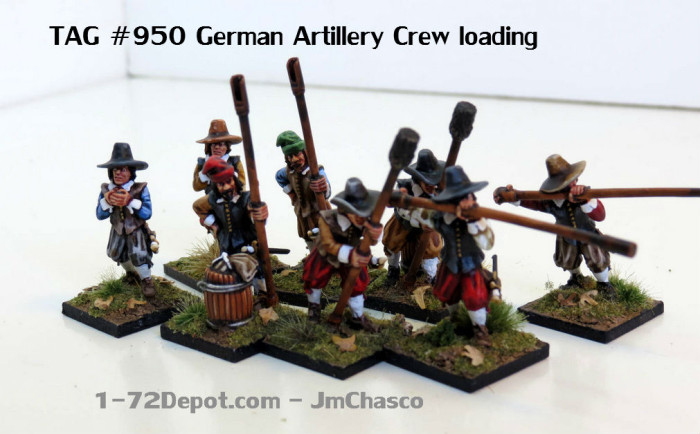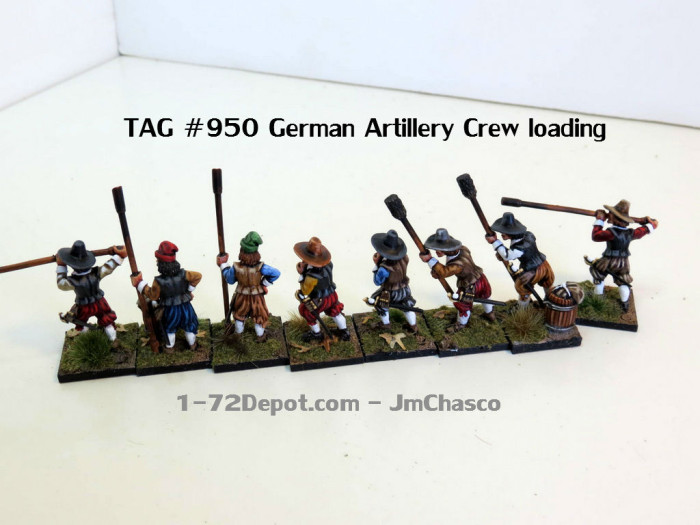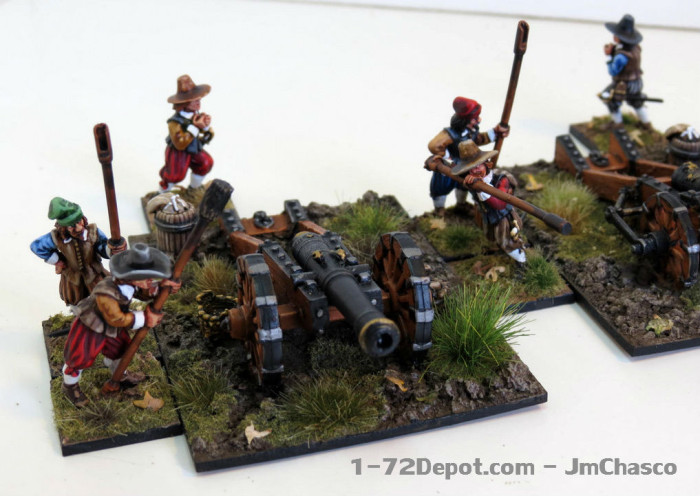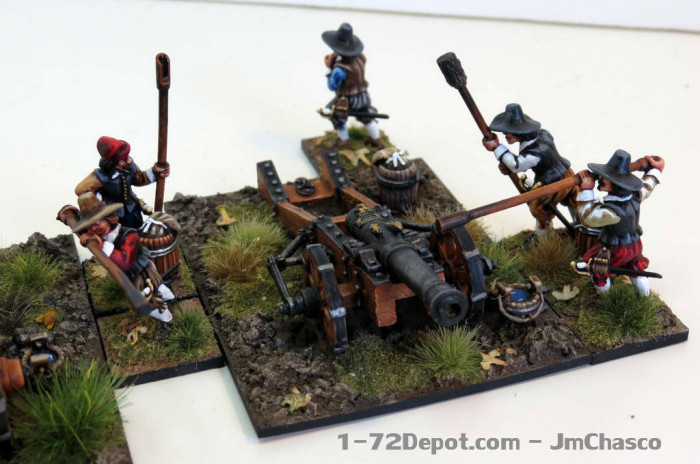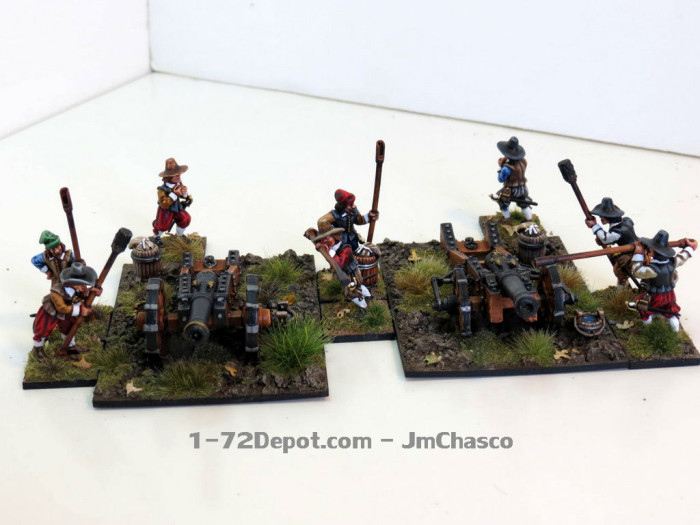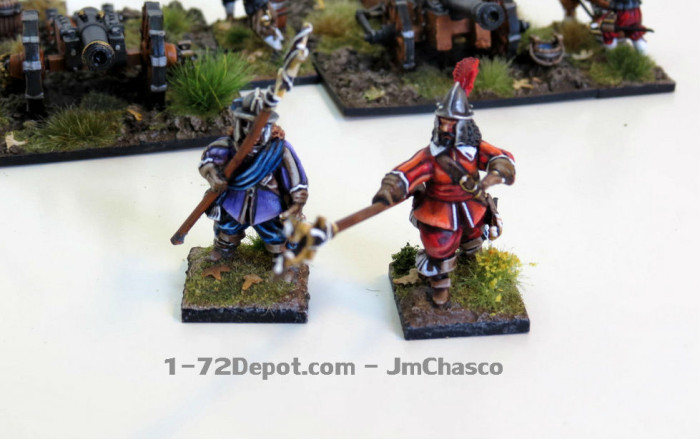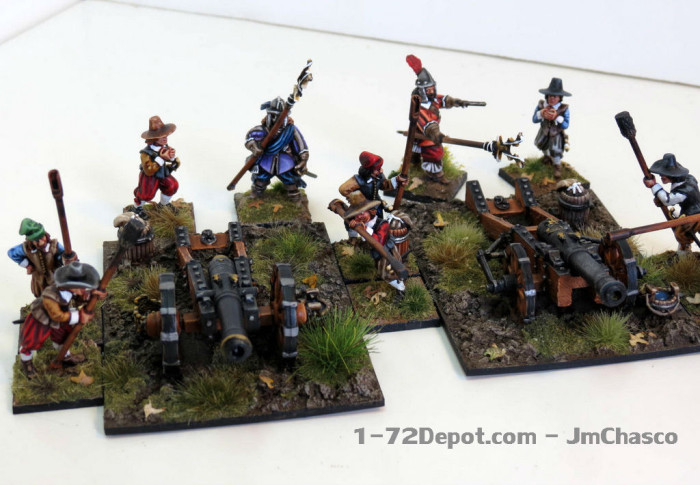 And now a size comparison picture with all the crews used in this batch.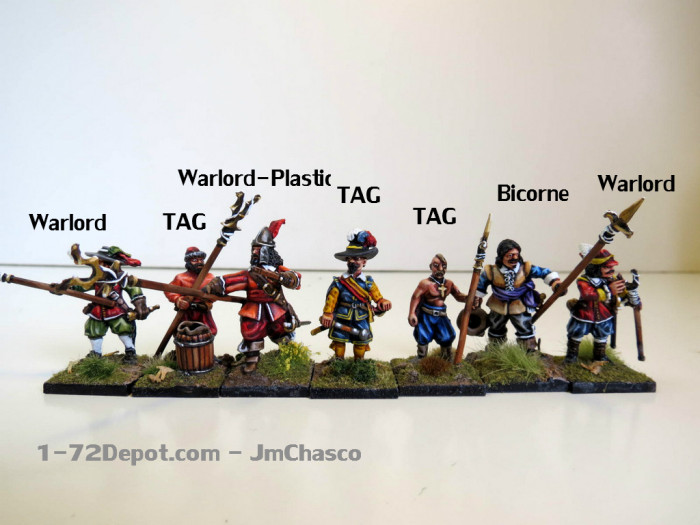 All figures and guns have a good cast and sculpture. Probably, about the sculpture, Warlord metal guys are one step above, plenty full of crispy detail.
Light Artillery. The Assault Group (TAG)
To end this batch, the smallest pieces. All by TAG, also the crew used here, which is Cossack labourers/gun crew
REN207. This is just a way to depict the batch, as all the crews are intended to operate any of the guns. Only the two sled guns are purely intended for this Cossack guys.
Again, a mix of early and not so early pieces are showed here to cover all the 17th century.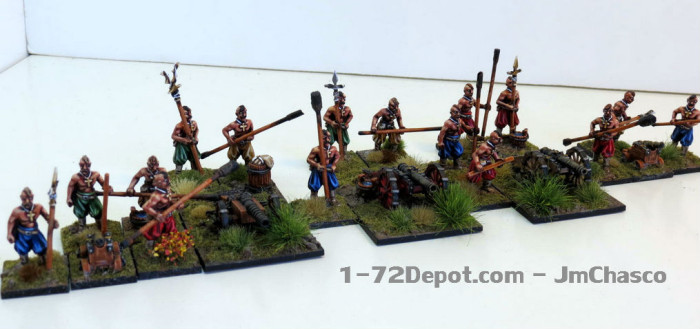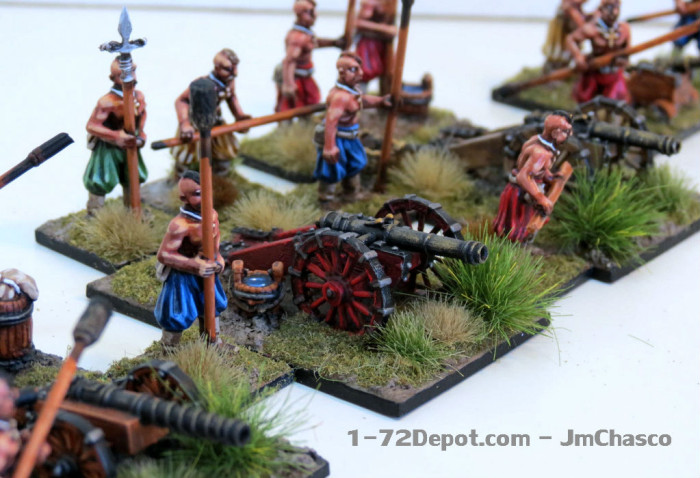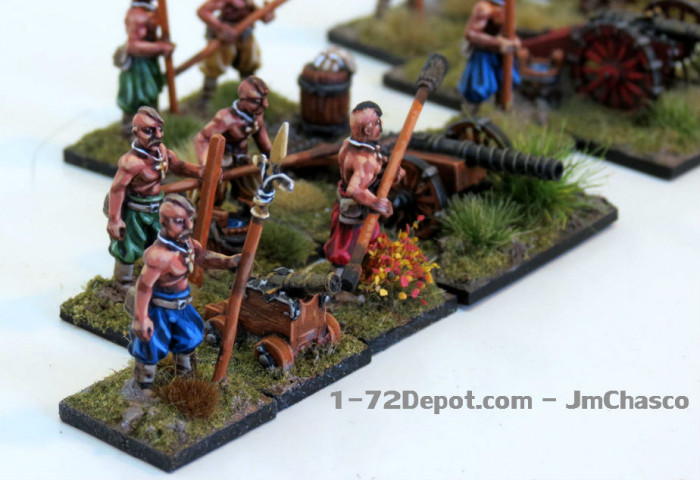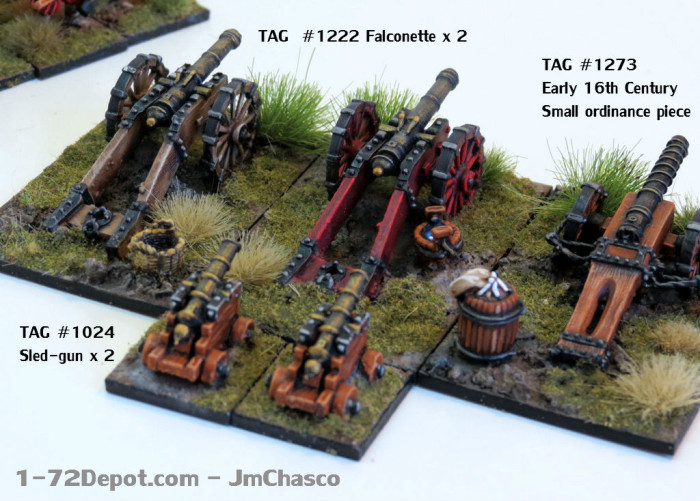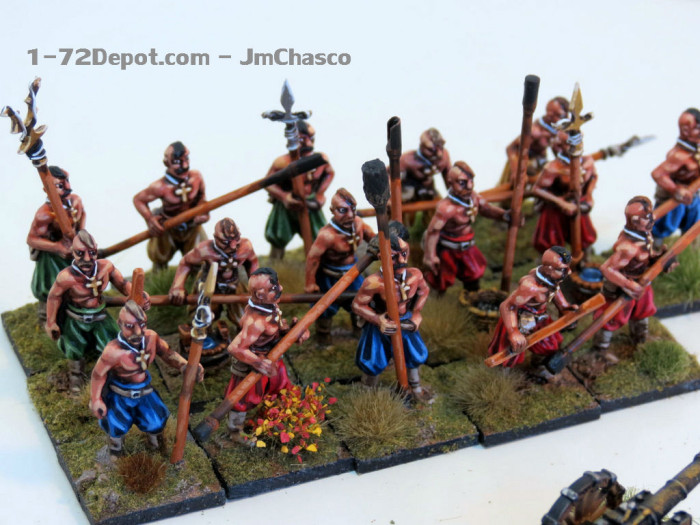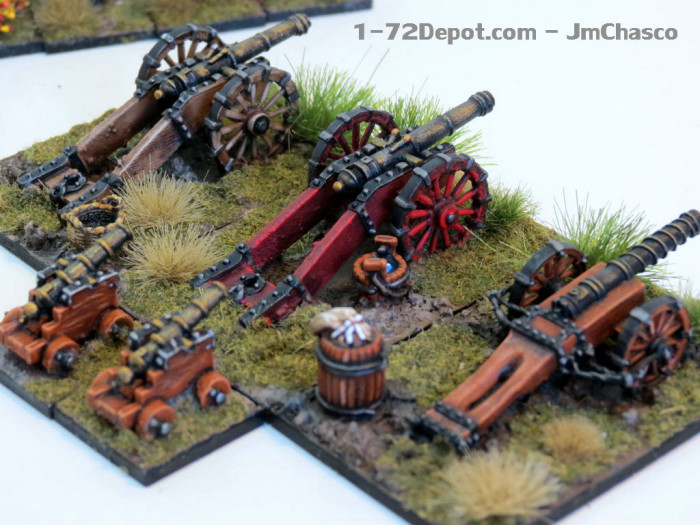 A family picture.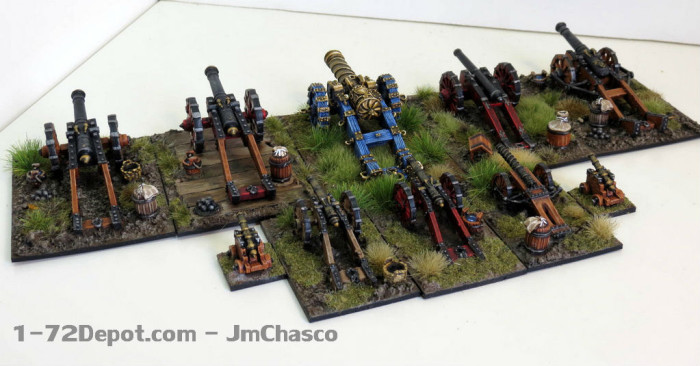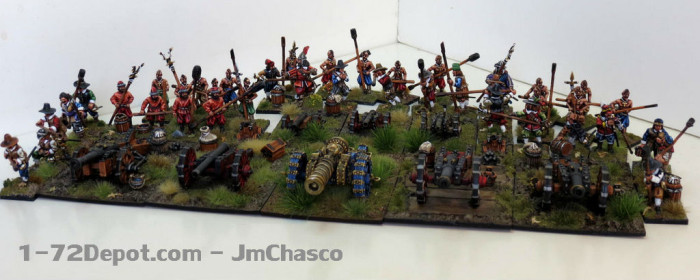 So at the end, we have 10 guns, 2 sled guns, 3 light guns, 4 heavy guns and 1 super heavy gun. I hope it's artillery enough to support the Polish army. The 38 crew men are intended to be used in crews of 4, except the sled guns, with two crew men assigned, and can be used in a lot of combinations, having all crews at least one fuse men, and there is one extra crew, the Russian style ones.